Unveiling the Future of Fabric
Step into a realm where innovative technology intersects with the timeless grace of natural materials. This narrative spotlights the exceptional Betaspun® spinning technology, a transformative approach that amplifies yarn strength and durability. In collaboration with MATERIA, Südwolle Group combines new technology with the natural benefits of wool, creating fabrics that are durable, comfortable, and suitable for everyone. Join us in exploring how this fusion of cutting-edge science and nature is reshaping fashion, making it more accessible, eco-friendly, and resilient.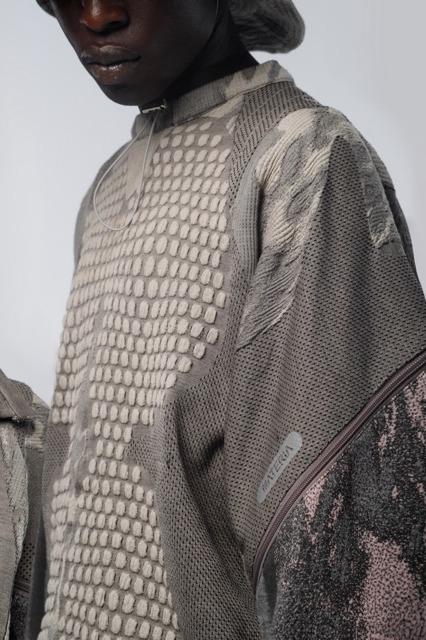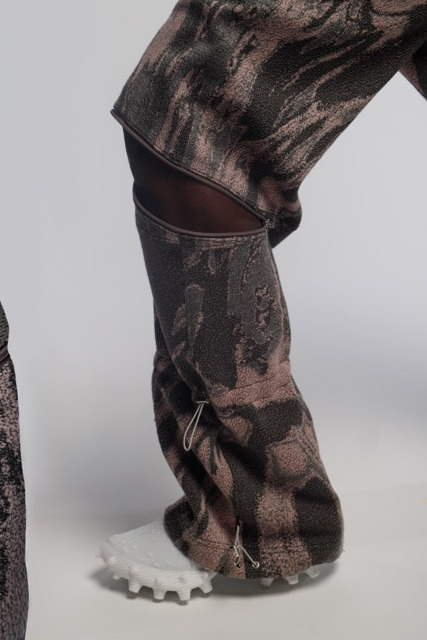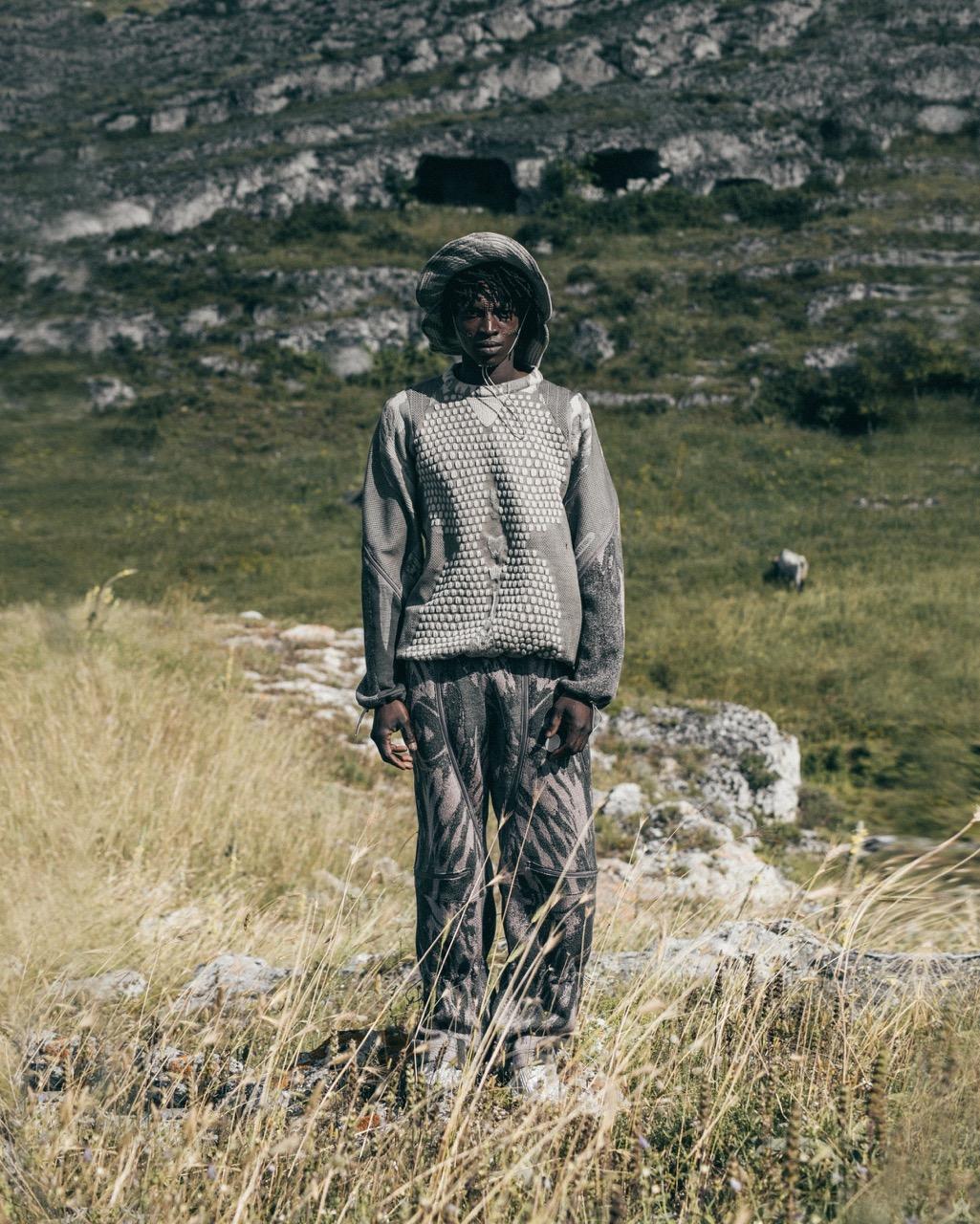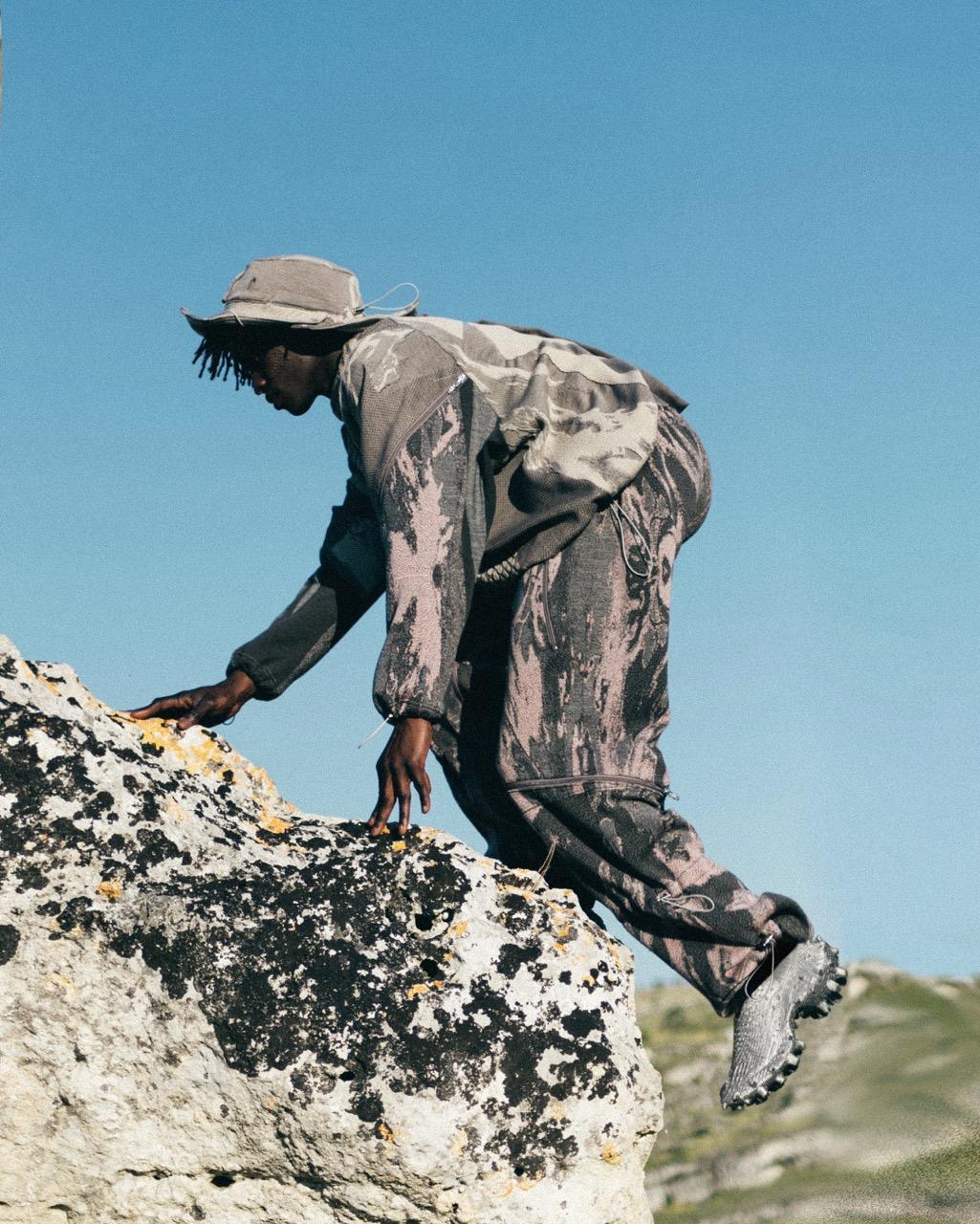 Redefining Fashion for All
Pioneering Inclusivity
MATERIA emerges as an inclusive functional fashion brand, trailblazing in designs for individuals with mobility challenges and disabilities. Anchored in a philosophy of inclusivity, MATERIA's ethos resonates with the splendor of nature and the distinct landscapes it cherishes.
The innovative Betaspun® spinning technology, in collaboration with MATERIA and Südwolle Group, revolutionises the industry by integrating the natural elegance of wool with advanced technological strength. This unique partnership strives to create fabrics that not only embody durability and comfort but also uphold the principles of inclusivity and environmental sustainability. Their journey begins with the quest to blend the time-honored virtues of wool with modern technological enhancements, resulting in a product that redefines fabric performance.
This collaboration arose from the necessity to merge the aesthetic appeal and natural benefits of wool with the resilience and functionality of modern technology. The goal was to produce fabrics that are not just aesthetically pleasing but also robust, eco-friendly, and inclusive. Emphasizing wool's natural biodegradability and comfort, along with its ability to regulate temperature and absorb moisture, MATERIA and Südwolle Group sought to make fashion more accessible and sustainable. Their efforts focused on showcasing wool's versatility while enhancing its performance with technological innovation.
To achieve this ambitious goal, the team focused on harnessing the potential of Betaspun® technology, blending 87% Merino Wool with 13% Polyamide filament. This combination results in yarn that offers unmatched strength, improved abrasion resistance, and enhanced pilling performance. By integrating the technological prowess of Betaspun® with the natural elegance of Merino wool, they created a fabric that is not only strong and durable but also embodies the essence of natural elegance and versatility. This fabric marks a new era in fashion, where style meets sustainability and performance meets grace.
Reimagining Matera's Heritage
The design odyssey of MATERIA originates in nature's embrace, drawing from Matera's storied landscapes. The brand's debut collection is a homage to Matera's rugged textures and storied past, infused with futuristic and practical elements, ensuring each creation is as elegant as it is functional.
"The highlight of our project was witnessing disabled individuals embrace our collection, offering heartfelt feedback and showing eagerness to make these garments their own."
– Francesco Saverio Matera
Challenging Conventions with High-Tech Yarn
The Essence of Versatility and Elegance
Faced with the unique task of blending natural characteristics with superior performance, MATERIA chose Wallaby Betaspun®, Nm 1/60 – a composition of 87% Merino wool and 13% Polyamide filament. This yarn, powered by Betaspun® technology, is a game-changer in textile creation, offering:
A Resounding Success
Selecting Merino wool for its myriad benefits, MATERIA emphasised its natural biodegradability, renewability, and comfort. Wool's inherent properties like moisture absorption, temperature regulation, and stretchability make it ideal for inclusive fashion designs.





Harmonizing Functionality and Sustainability
MATERIA's collection stands as a testament to a balance of functionality, inclusivity, and eco-consciousness. The brand has pioneered unique textures and inclusive designs, making a significant mark in the fashion industry.
Beyond Natural Yarns: A Continuous Journey
The development journey revealed the untapped potential of natural yarns, with Merino wool matching and even surpassing synthetic fibres. MATERIA remains dedicated to innovation, continually seeking new yarns for enhanced performance and breathability.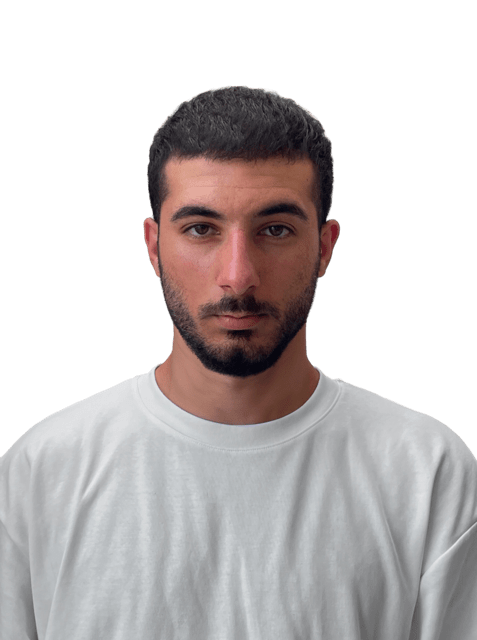 Francesco Saverio Matera
Creative, intuitive, ductile, determined and enterprising dedicated to fashion design and 360 ° design. 
"In each of my projects I see and contamin the different worlds, with a strong attention to functionality, innovation, inclusion, sustainability, always trying to create new trends."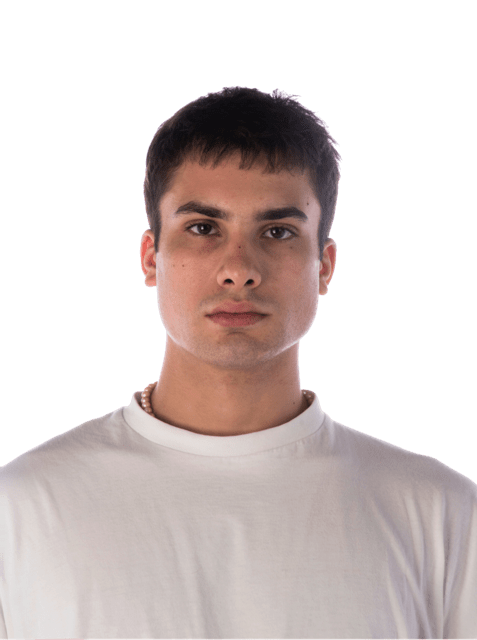 Alessio Baldasseroni
Fashion designer specialized in innovative material research, inclusivity and sustainability. 
"My mission is to create a bridge beetween fashion and funciotonality with an original design."
The Woolmark Company is a global authority on wool, highlighting Australian wool's position as the ultimate natural fibre and premier ingredient in luxury apparel. The Woolmark logo is one of the world's most recognized and respected brands, providing assurance of the highest quality and representing pioneering excellence and innovation from farm through to finished product.
Nesatex is a well-established company specialized in the production of high-quality knitted fabrics with a high technological content. The knowledge gained in yarns, knitting, handmade, attention to detail, and sensitivity towards the product and customer needs make Nesatex a trusted partner for any company that wants to create collections of the highest quality.
Südwolle Group is a global producer of worsted yarn in pure wool and wool blends for weaving, circular, flat knitting and technical applications with collections focused on different segments of the global textile market. The company, with over 3000 employees globally, has production facilities in Germany, Italy, Poland, Romania, Bulgaria, China and Vietnam and is located in the Nuremberg metropolitan area of Germany.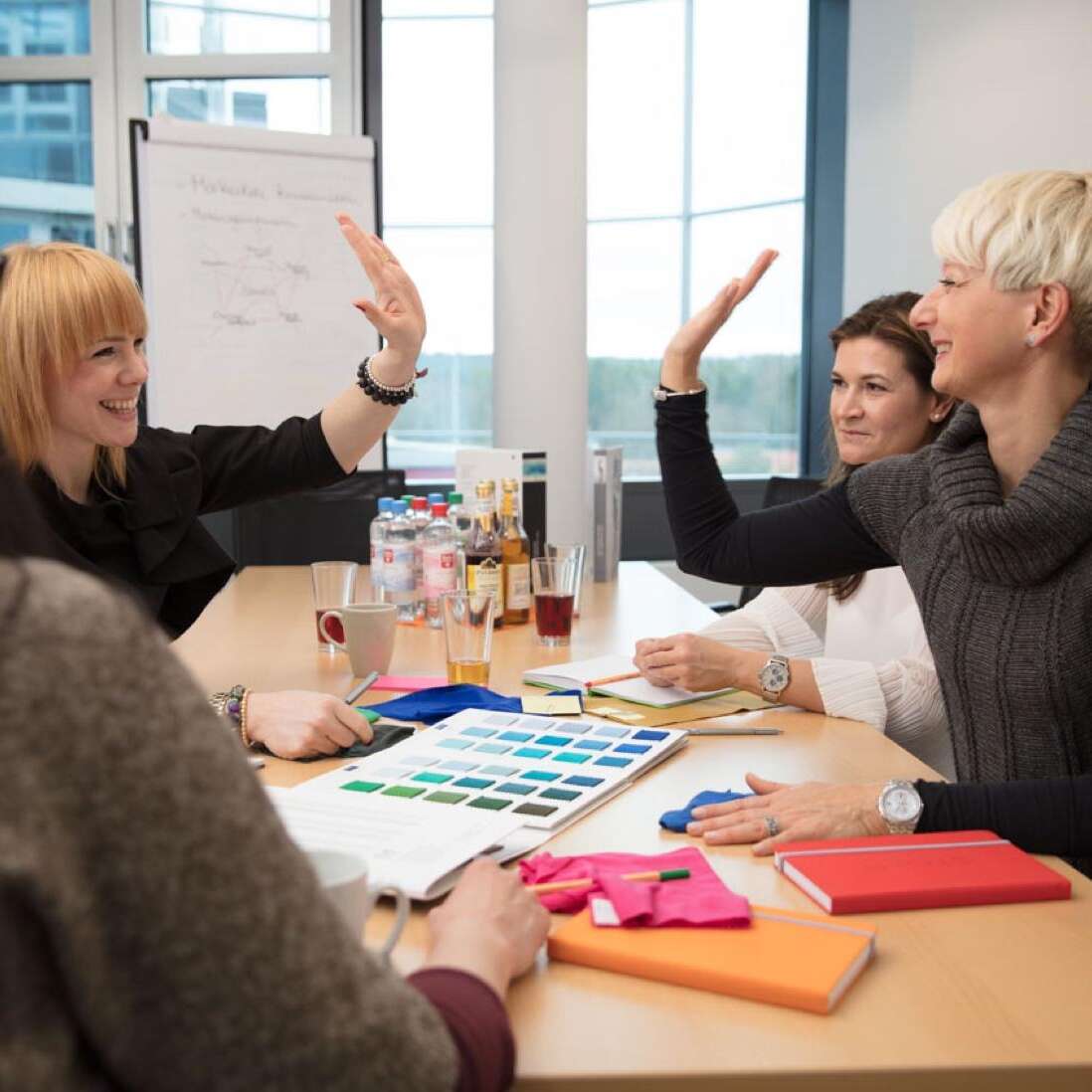 Interested in a collaboration?
If you're not sure where to start, we can connect you with one of our supply chain managers to find the right innovation for your business.
Get inspired
Latest Innovations
Get inspired
Understand innovation & its use 
Discover Innovations
Browse through our knowledge hub
Stay up-to-date
Explore trends & news