Omega Twist Spinning Technology
Welcome to the new age of Merino garments
OTW® yarn spinning technology creates superior garment construction that improves the longevity of the garment and meets the demands of activewear to form products customers will adore.
Have a look at our creation process to understand how our team uses OTW® spinning technology to strengthen the performance of the seamless knitting process for circular knit Merino wool garments in the sports and outdoor segment.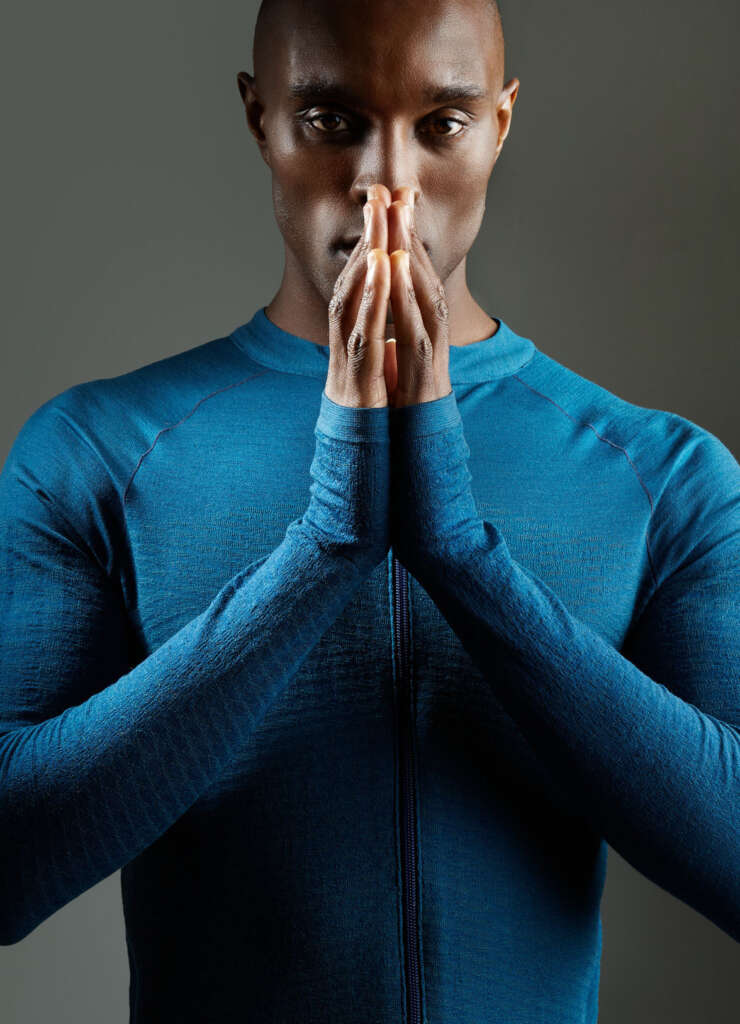 Performance
OTW® vs. Ring Spun
Improved elongation (in %)
Improved tenacity (cN/TEX)
Omega Twist® is the most innovative and unique wool yarn spinning technology of recent years. After four years of research and development, OTW® was designed and developed from the vast experience and knowledge at Südwolle Groups very own Innovation Hub in Südwebs. The Merino wool yarns spun by this spinning technology have a more uniform and smooth appearance and we are constantly working on updating and optimizing the technology.
OTW® technology was originally developed for the woven fabrics industry to improve the efficiency of the yarn during the weaving process, thus obtaining higher quality fabric in both appearance and performance.
Namely: less pilling, more abrasion resistance, more production yield during the manufacturing process and reduced mending and finishing costs generally needed to construct the best worsted Merino wool fabrics.
The OTW® technology provides fabrics and apparel with better anti-pilling performance, clearer appearance and a superior wearing experience. In addition, it doesn't require any chemical anti-pilling treatment which significantly improves the environmental impact.
Reduced hairiness and pilling
Maximized durability and abrasion resistance
Cleaner surface
Better elongation and strength
Higher knittability values (higher speed especially by seamless knitting)
Soft touch
The overall functional enhancement of Merino wool garments made from OTW® yarns elongates their life cycle and thereby improves the environmental impact of every product containing them.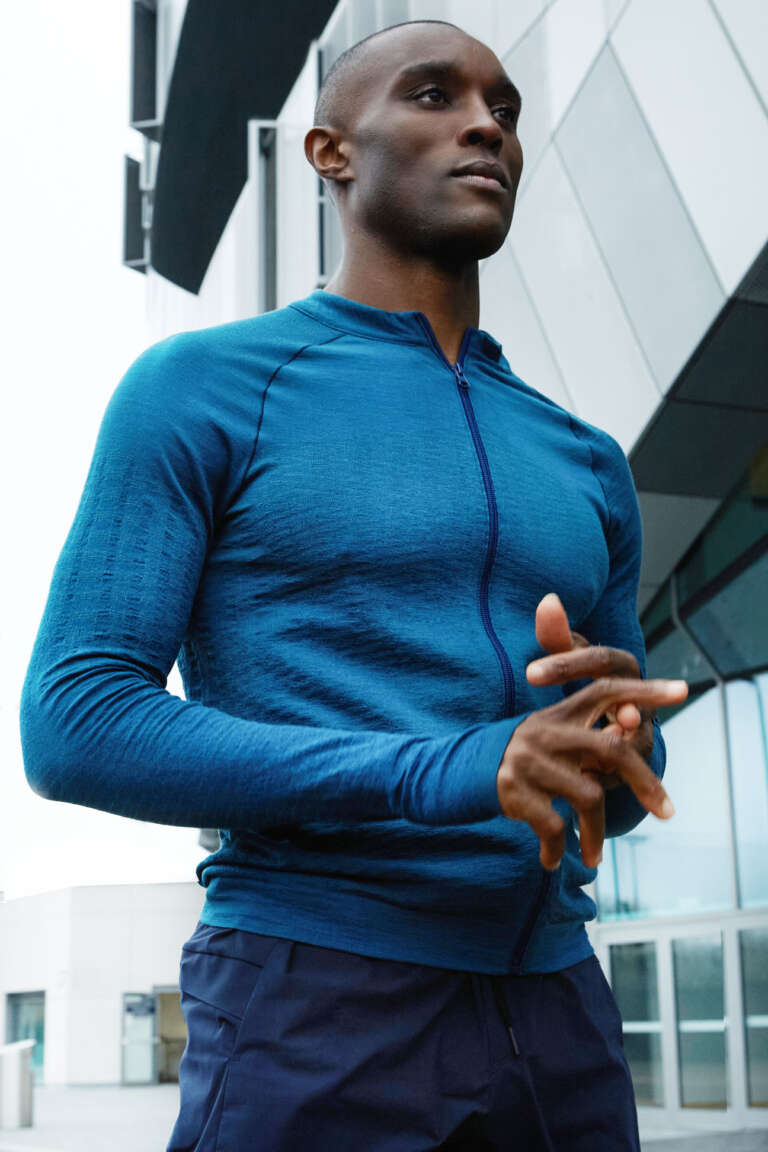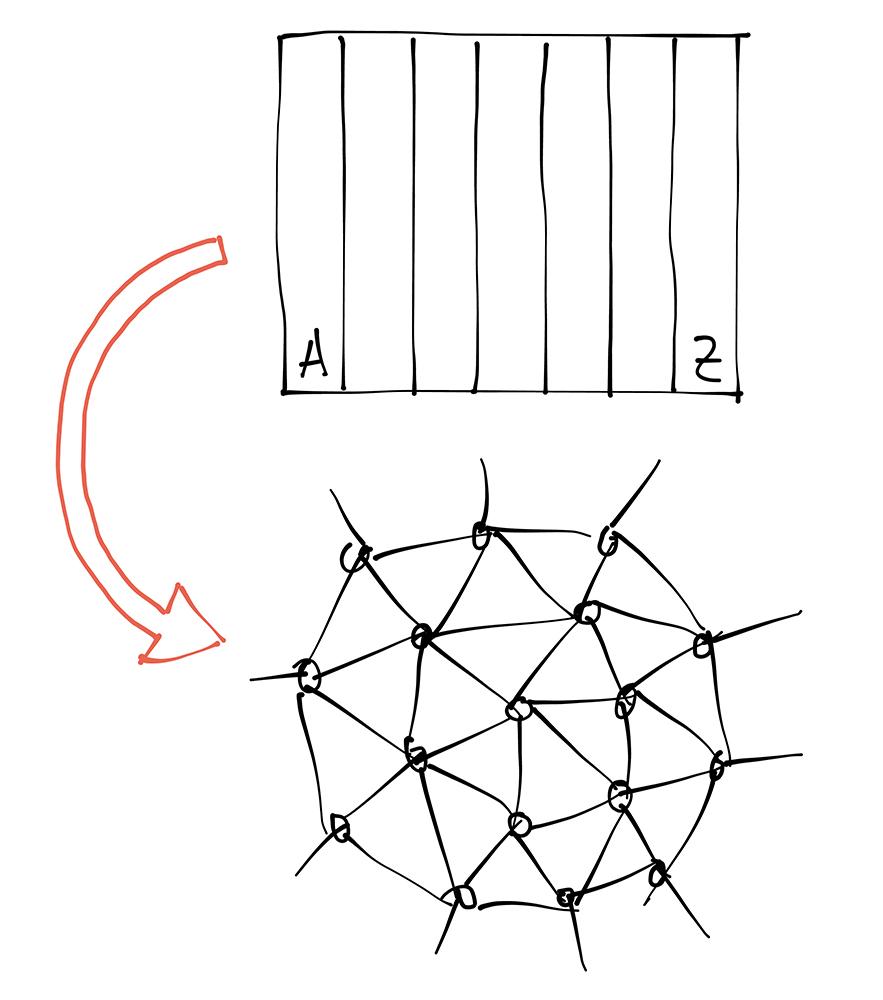 From silo to network
You don't know how to start a supply chain?
By joining our network you gain access to a wealth of experience in the industry so we can guide your first steps into starting your own enterprise. Our textile engineers will help bring your ideas to life by supporting your supply chain creation and collaborating with your project when you need a helping hand. From sourcing raw materials to entering the industry's network, we're here to shed light on all you need to know and provide a dash of inspiration.
Collaboration
Second skin feeling with OTW® x Seamless
When working with designer Eva X Carola we decided to focus on enhancing a person's appearance with products that are made to last. Most customers go to the gym, eat well, and stay healthy to improve their mental and physical state and we want them to feel good while they do it.
In order to feel balanced and free to move with ease, we need comfort drawn from the quality of our premium Merino wool and its exquisite construction into a beautiful fabric. Our team is inspired and driven by a combination of technology and the natural world.
"Everything we create should be functional and smart."
Creation process
1. Data-Driven design approach
By choosing reverse engineering, "Studio Eva X Carola' has been able to produce data-driven results that were deeply researched with the end-user in mind. Using everything in our toolbox from research in functional needs to capabilities in material development and graphic design during the creation process, we aimed to strengthen and highlight the advancement of the OTW® spinning technology.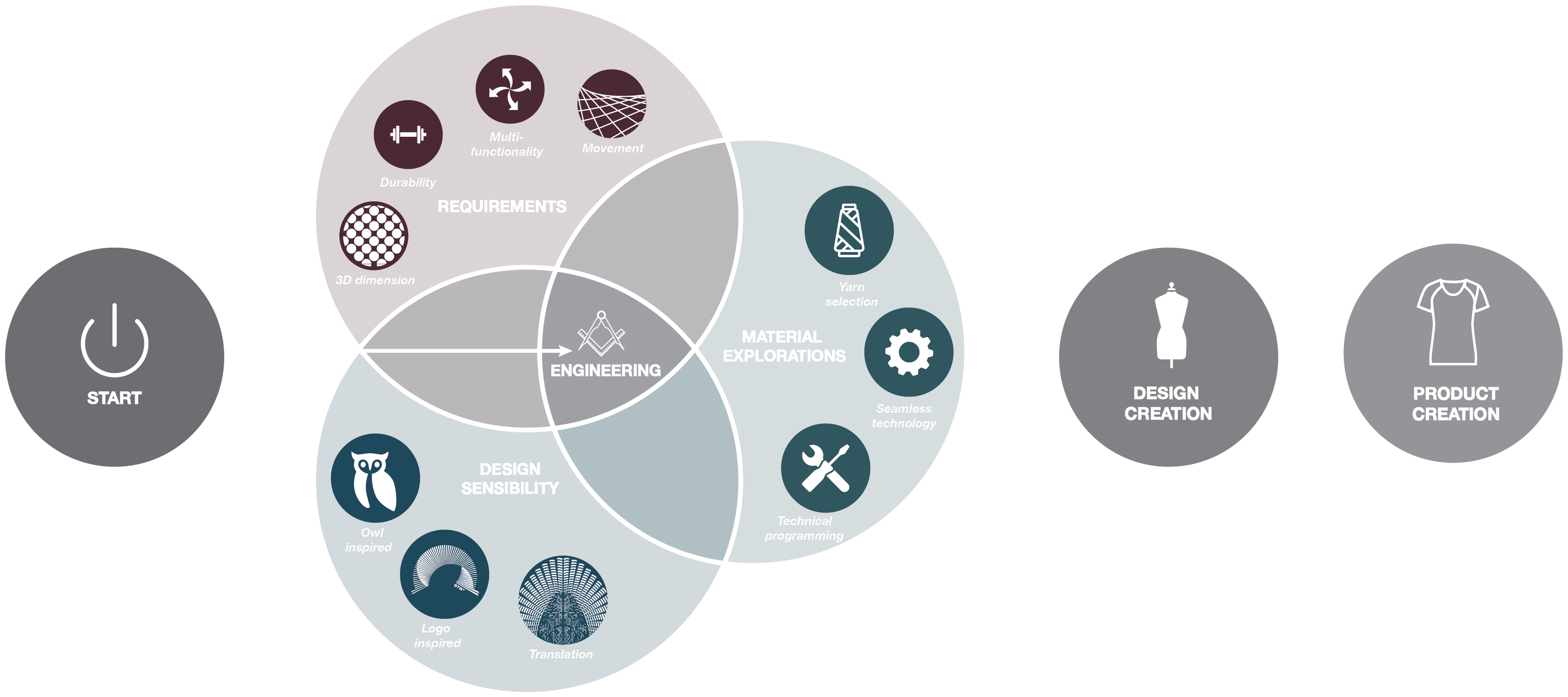 2. Seamless development process
The first step is yarn selection followed by machine selection. Combining the innovative technology from Santoni spinning machines and OTW® spun Merino wool yarn, the garment should enhance the experience of the user. With those tasks at hand, we were confronted with some though design choices:
What are the best yarns for the product?
What is the optimal gauge?
Double or single jersey?
True mesh requirements or intarsia?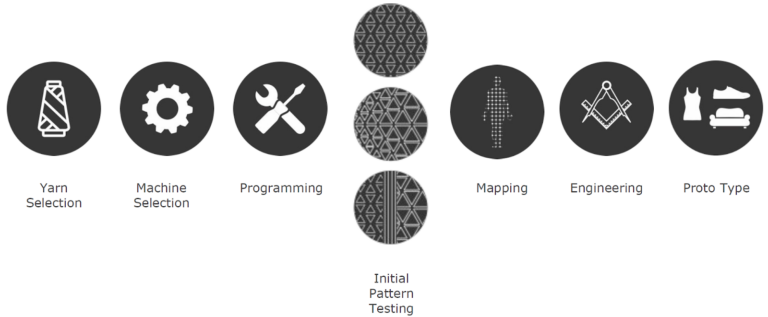 We then began swatch testing with some initial graphics which were analyzed and modified. These results provided the foundation for the design process. Our team decided where these would best apply to the body and in which products they were most suited. Finally, we created prototypes through the seamless knitting process to test out our creations! 
We generated many of these design elements through inspiration drawn from the complex and delicate structure of an owl. From its feather patterns to the finely tuned skills it uses to navigate a path, we were inspired to create something truly magnificent.
"As in nature, every element in the garment design has been thoughtfully considered, created for a need and intended to provide ultimate performance."
Our circular textiles are designed through a process of body mapping to enhance their moisture management, feel, protection, and stretch beautifully. Matching the sections functionality to the parts of your body that need them perfectly.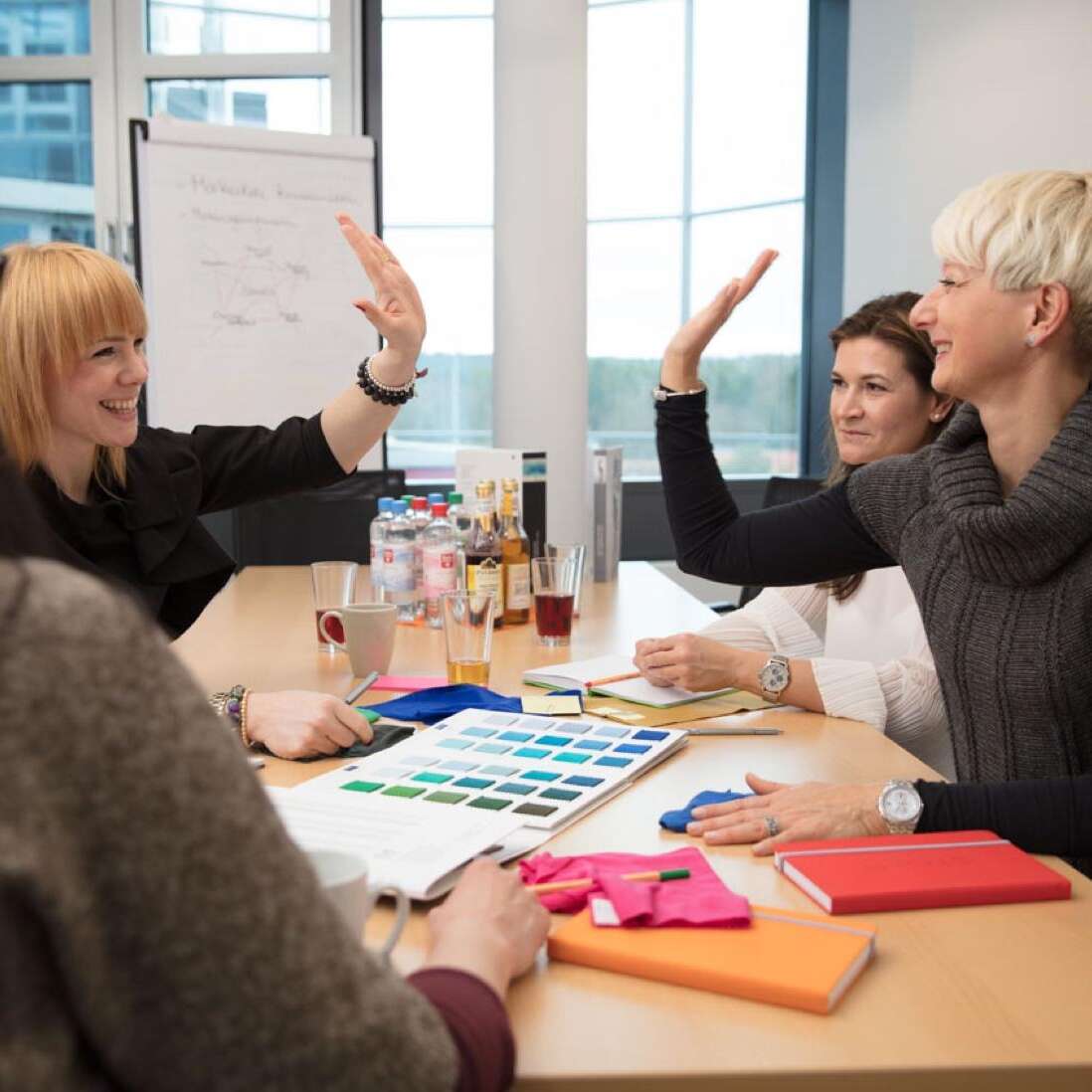 Interested in a collaboration?
If you're not sure where to start, we can connect you with one of our supply chain managers to find the right innovation for your business.
Garment information
Women's Jersey
This next to the skin layer was designed with breathability, moisture management, and movement in mind.
The functionality and aesthetic are formulated through a dynamic blend of micro mesh and owl inspired patterns. We've created complimentary patterns along the waist to accentuate the body's shape and used a fine rib structure at the bottom of the hem and sleeve to prevent any restriction.
The raglan sleeves and heat-releasing centre back will keep you cool and mobile when on the move.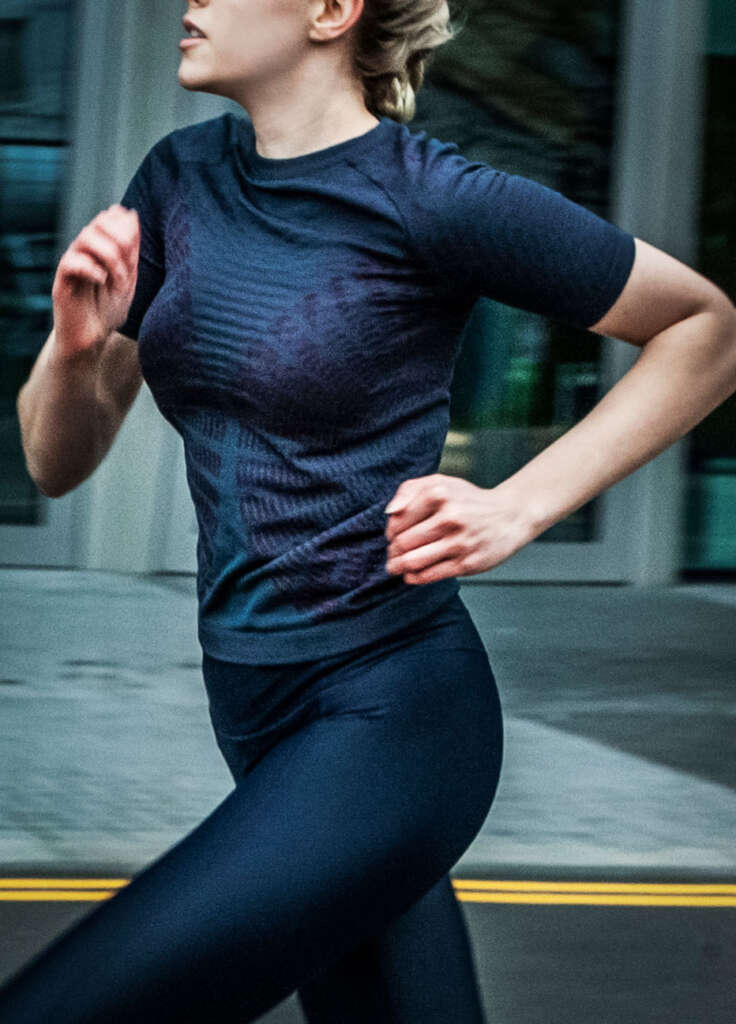 Yarn information
OTW® Gooseberry GRS Nm 120/2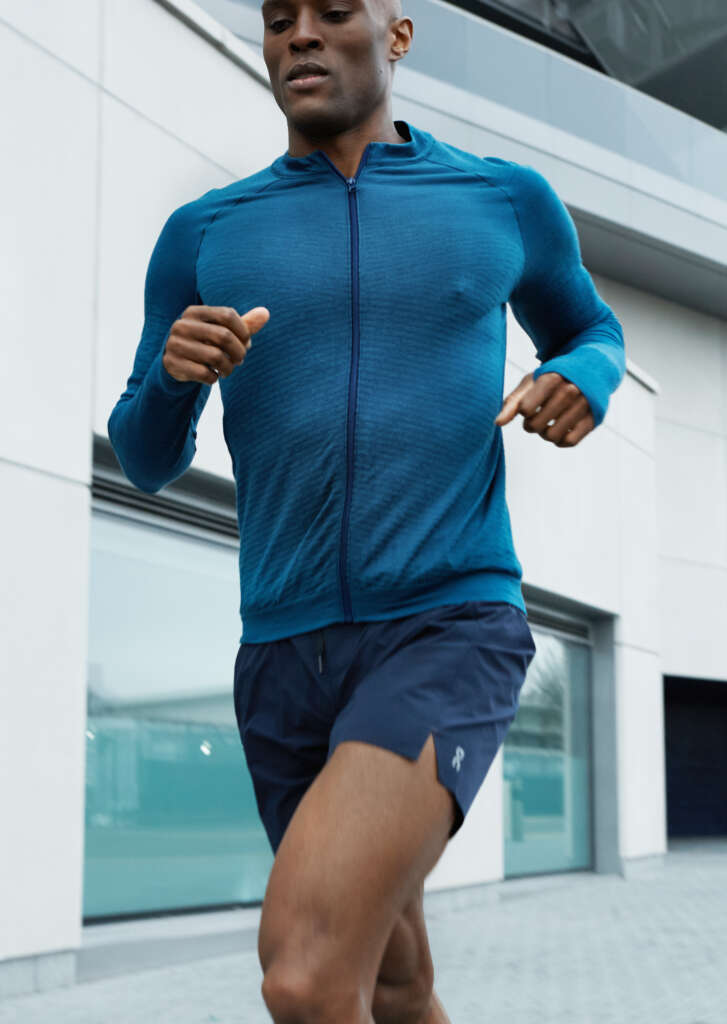 Garment information
Men's Base Layer
Our expert artisans used a combination of several 3D structures inspired by the intricacy of an owl to provide you with a dynamic layer that's produced for performance.
The combination of OTW Bayview Nm 144/2 yarn and the single jersey seamless technology of Santoni's gauge gives a refined and lightweight look and feel. We've used a plain structure in the upper body to enhance comfort and stick with the aesthetic while pairing it with a complementary pattern in the arm and chest area.
You'll adore the breathability, motion, and comfort provided by this style which is finished with a thumb hole for an ergonomic fit during training.
Yarn information
OTW® Bayview Nm 144/2
Order request
Get your own OTW® garment
1. Choose quantity 2. Enter you company details 3. Order a garment
OTW® Women's Jersey*
79 € | 558 RMB
*Purchase of the garments only possible for B2B partners of Südwolle Group.
Merino T-Shirt using our yarn quality OTW® Gooseberry GRS Nm 120/2 including 45% Superfine Merino Wool 17.2 µ Total Easy Care and
55% COOLMAX® EcoMade – Recycled Polyester GRS 2,2 dtex.
The patented OTW® spinning technology was engineered and improved over the last four years to improve wool worsted yarn – you can wear longer.
Your benefits are:
Reduced hairiness and pilling
Maximal durability and abrasion resistance
Outperforming with economic efficiency
OTW® Men's Base Layer*
79 € | 558 RMB
*Purchase of the garments only possible for B2B partners of Südwolle Group.
Merino base layer using our yarn OTW® Bayview Nm 144/2 with 100% Ultrafine Merino Wool 16,2 µ Total Easy Care.
The patented OTW® spinning technology was engineered and improved over the last four years to improve wool worsted yarn – you can wear longer.
Your benefits are:
Reduced hairiness and pilling
Maximal durability and abrasion resistance
Outperforming with economic efficiency
Get inspired
Latest Innovations
Get inspired
Understand innovation & its use 
Discover Innovations
Browse through our knowledge hub
Stay up-to-date
Explore trends & news