Icevict, a blend of Merino wool and Grilon® polyamide, is the ultimate yarn choice for garments and accessories that require a perfect combination of shape retention, durability, and a soft, smooth touch.
Icevict-constructed garments are not only ideal for workwear, but also for activewear and everyday wear, providing timeless style and functionality.
Blends of Merino wool and Grilon® by Expotex are not commonly used in the shoe development and production, but when they are, it is usually in combination with other materials. However, we have taken this idea of blending materials a step further.
By using a combination of Merino wool and Grilon® by Expotex, we are able to give the items 3D effects and structures while still maintaining the characteristics of wool. This opens up a wide range of possibilities for designers to create extraordinary forms and elevate the combination for garments and accessories.
We want to give the designers larger possibility of creating extraordinary forms by using the combination of Merino wool and Grilon® polyamide. Additionally it enhances the durability of the garments and this way contribute to a more sustainable way of life.
While ironing, the Grilon® fibre melts and blends with wool. This gives the garment a new functionality and strength by improving the pilling performance and abrasion resistance.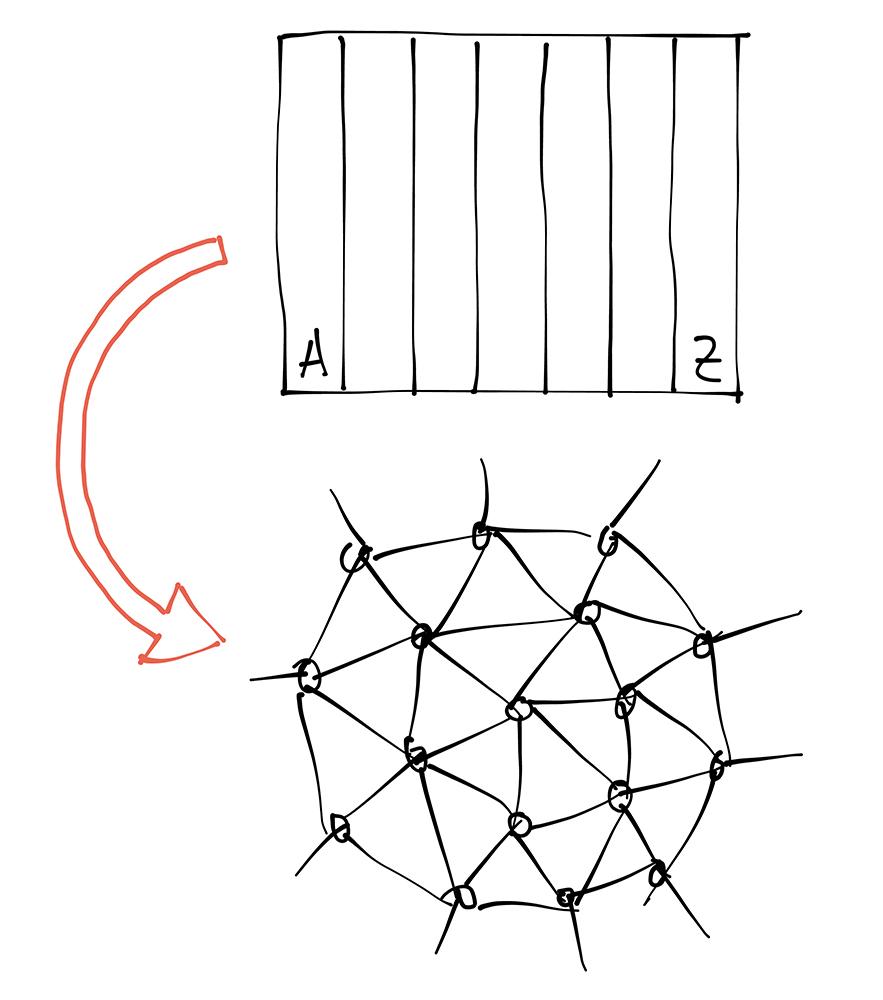 From silo to network
You don't know how to start a supply chain?
By joining our network you gain access to a wealth of experience in the industry so we can guide your first steps into starting your own enterprise. Our textile engineers will help bring your ideas to life by supporting your supply chain creation and collaborating with your project when you need a helping hand. From sourcing raw materials to entering the industry's network, we're here to shed light on all you need to know and provide a dash of inspiration.
The "Knitting the future: exploring new areas" project focuses on the application of technologies, such as Thermoforming, on materials composed of wool and Grilon® by Expotex. The project involves the creation of two garments using the innovative Icevict yarn, which offers new ways for creating uncommon and new structures and 3D effects for garments and accessories. The Icevict yarn is a blend of Merino wool and Grilon® polyamide, which provides designers with the ability to create extraordinary forms while also providing durability, comfort, and softness.
The goal of the Modular Bag design is the application of knit technology on bags. Much of my designer work is based on innovative and sustainable 3D printing technology combined with craftsmanship and manual work. Like 3D printing, knit technology presents reduced consumption of raw materials and energy. The ease of assembly is also an advantage of knit because the bag is produced in one piece and then folded and assembled with a few seams. This application on accessories also includes thermoforming through the use of Icevict yarn, a blend of Merino wool Grilon® polyamide which allows 3D structures without reinforcements.
Guilia is a fashion designer specialized in luxury accessories, Eco-Design and innovative material research, in the field of sustainability, pushing the boundaries of design through the merge of tradition and innovation.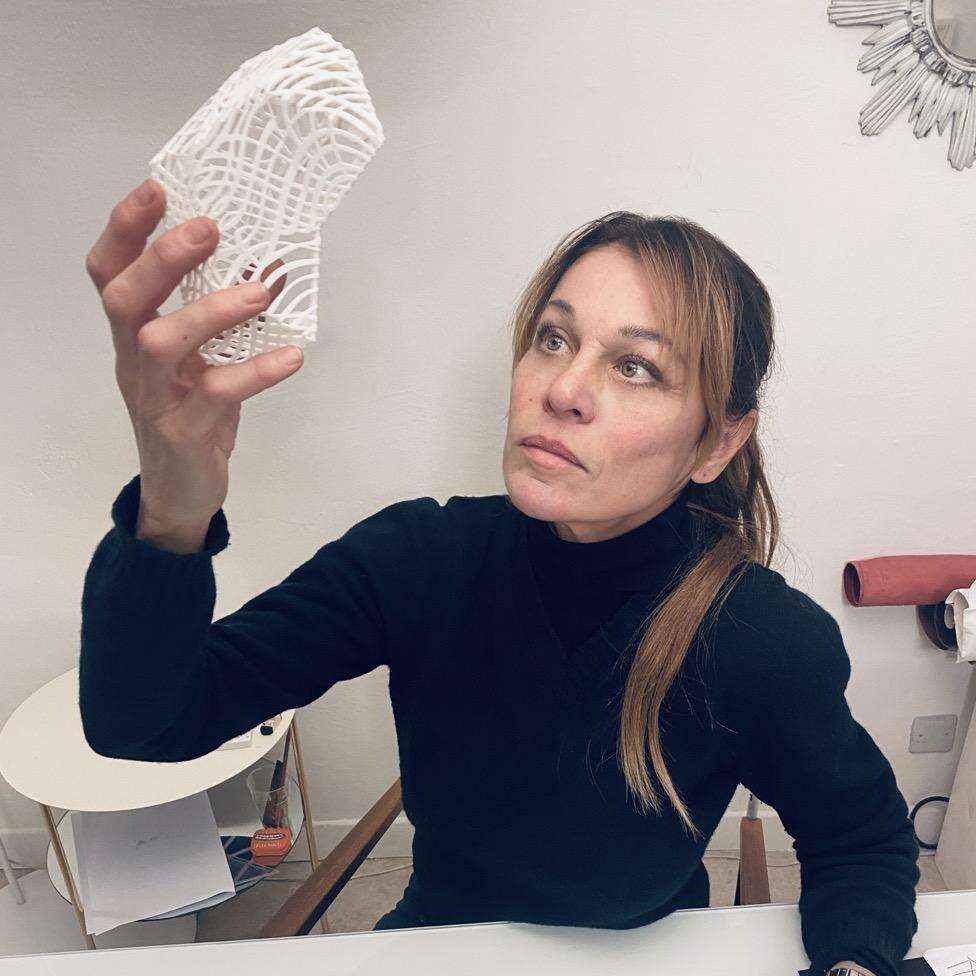 The durability is given by the 3D printed elements on the bottom that protect the bag from dirt and prevent wear. The inspiration for the Modular Bag comes from modern parametric architecture and modular design, from Pixel art and from the world of video games. The overlapping of different layers of visual elements (thermoformed shapes and graphics) creates a sort of virtual reality effect that I call "metaknit". The project was developed through ecodesign parameters using incredible materials and the most innovative technologies.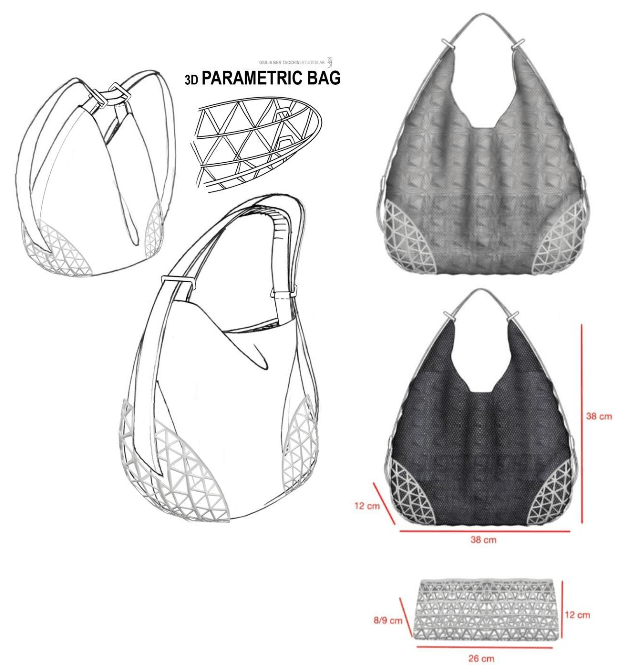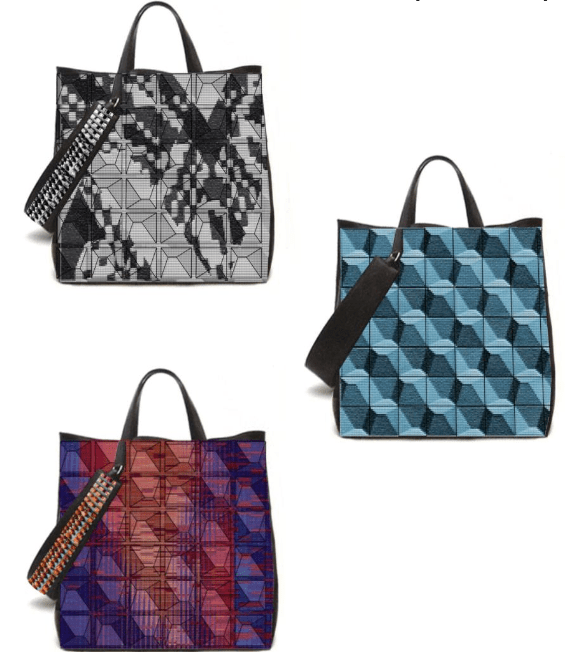 My goal was to enhance the value of wool in its applications by combining it with Grilon® by Expotex to give the ability to thermo-harden and therefore give structure to the garment. I used an intarsia design on the knit and further worked with an embossed design. 
My design inspiration comes from the need to find functionality given by the thermo-hardening Icevict yarn used only on certain parts of the knit, so as to create specific zones of protection from abrasion, a reference to motorcycle clothing. The challenge for me was to compose a knit with completely different yarns, combining the thermoformed knit with the natural touch of wool knit.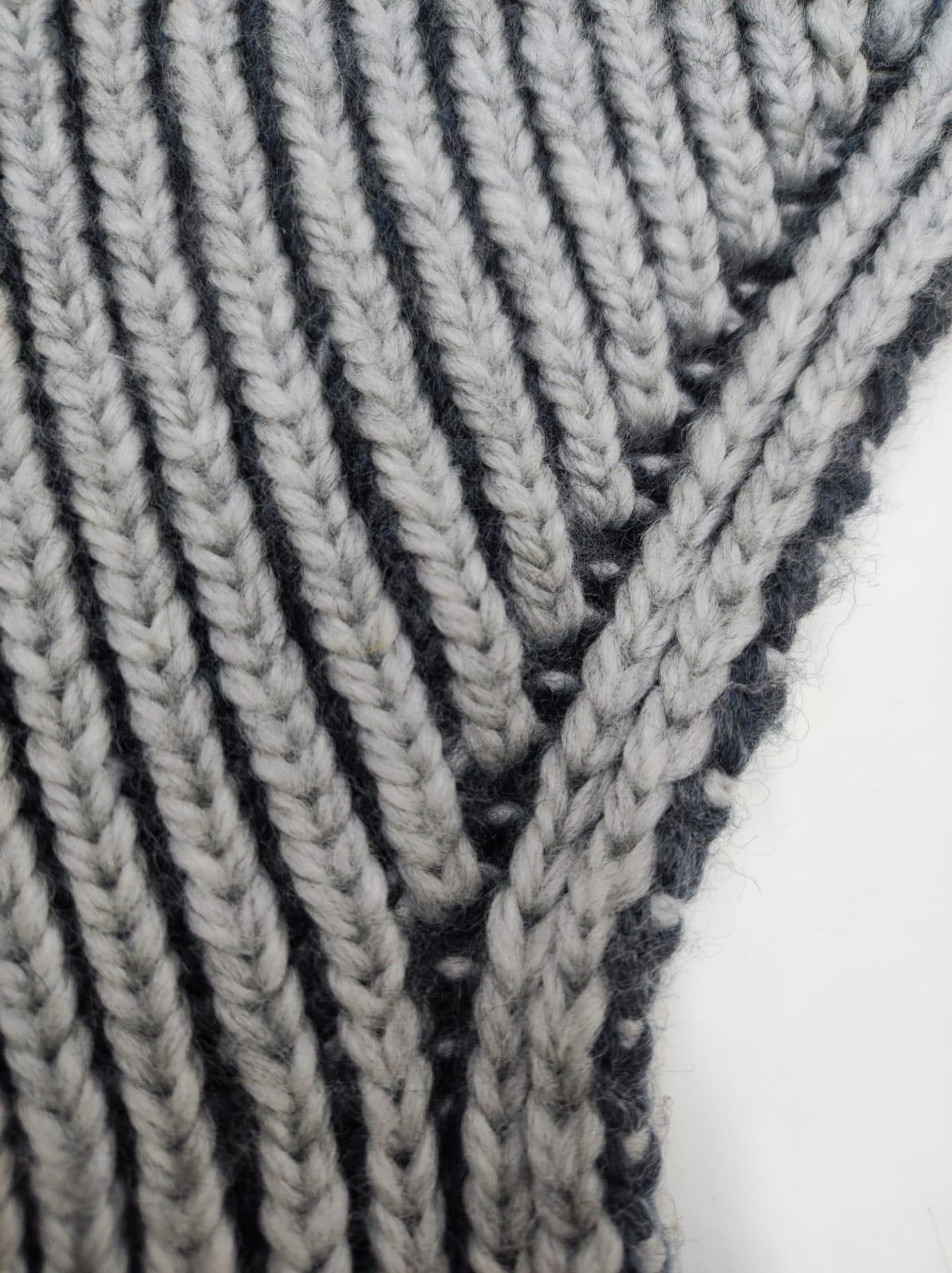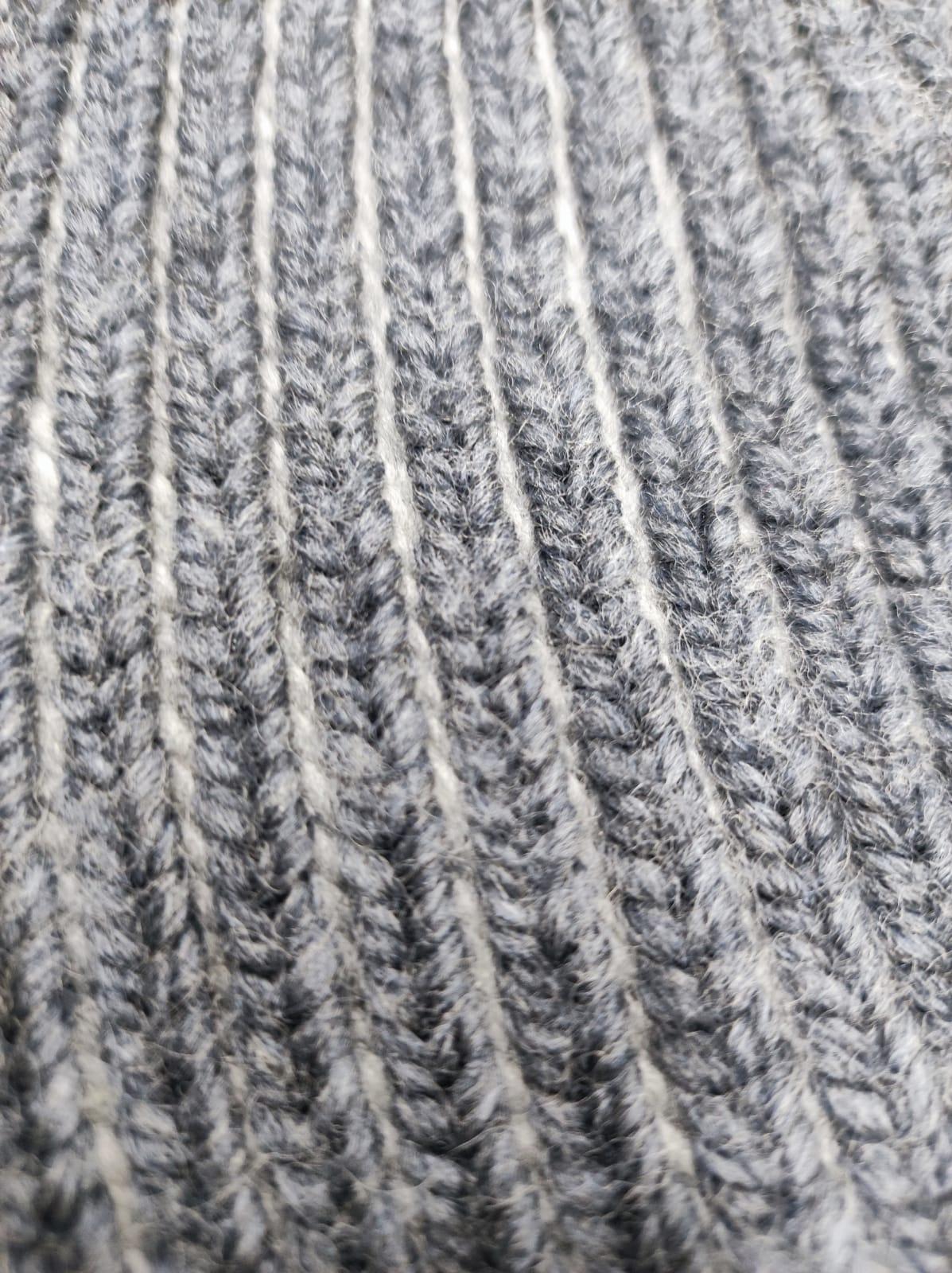 Vittorio is a fashion designer particularly specialized in knitwear. He began sketching as a teenager and studied to become a professional. During his studies, he worked as a pattern maker and later as a technical designer, learning the most sophisticated techniques in luxury fashion design and production. Today he is the creative director of Shima Seiki Italy as well as a luxury brand consultant.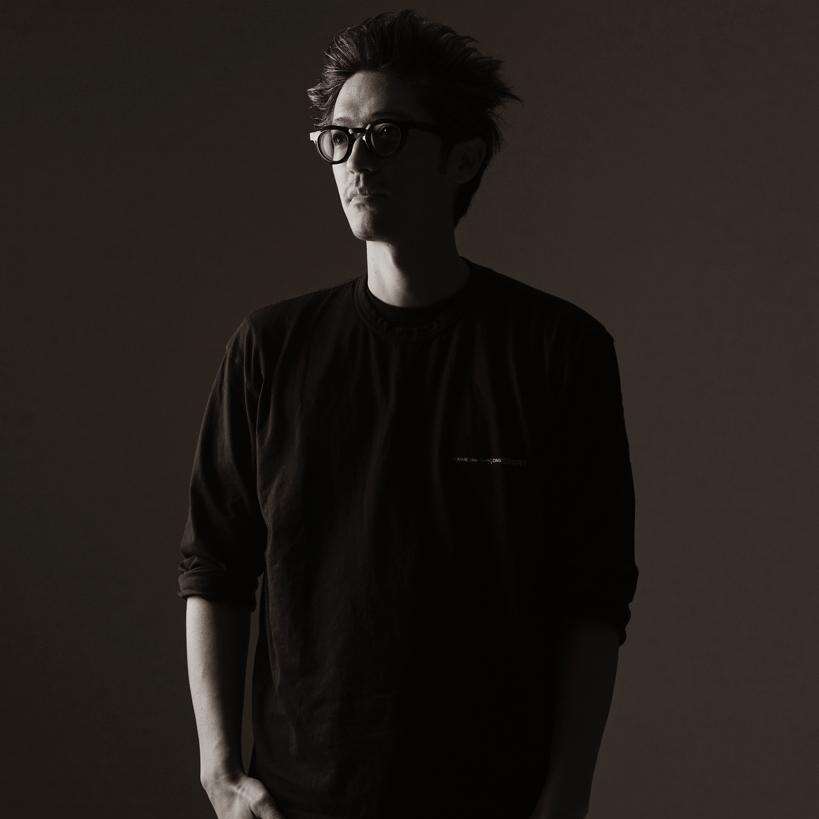 D-house urban laboratory is a hub for responsible innovation in Milan, providing a physical space for meeting, contamination and creativity for designers, companies, international partners, professionals and students. It positions itself as a reference point and engine in the creation of a responsible supply chain where the most advanced technologies are applied to the sectors of Fashion, Design, Automotive, and Art.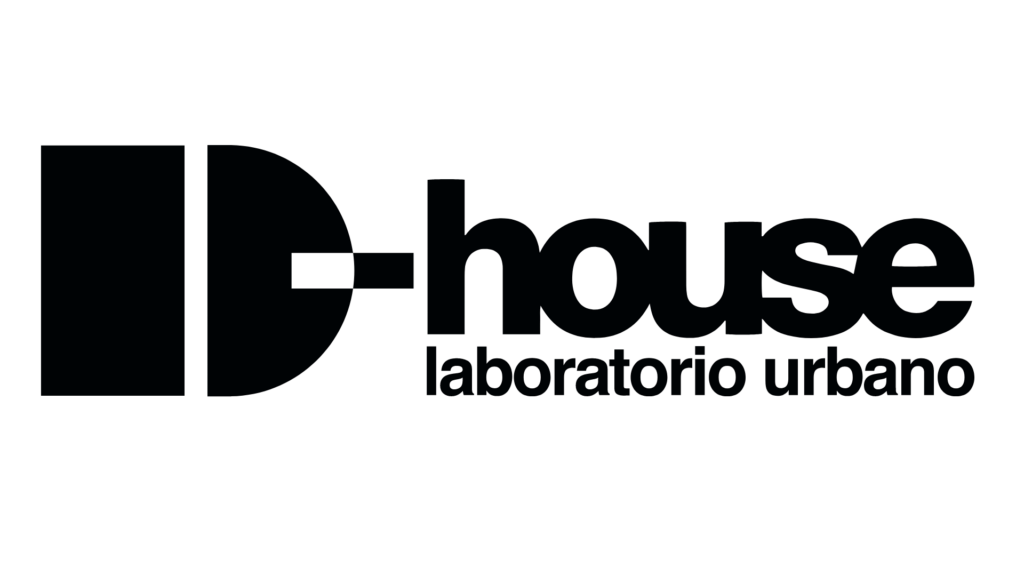 The Woolmark Company is a global authority on wool, highlighting Australian wool's position as the ultimate natural fibre and premier ingredient in luxury apparel. The Woolmark logo is one of the world's most recognized and respected brands, providing assurance of the highest quality and representing pioneering excellence and innovation from farm through to finished product.
Südwolle Group is a global producer of worsted yarn in pure wool and wool blends for weaving, circular, flat knitting and technical applications with collections focused on different segments of the global textile market. The company, with over 3000 employees globally, has production facilities in Germany, Italy, Poland, Romania, Bulgaria, China and Vietnam and is located in the Nuremberg metropolitan area of Germany.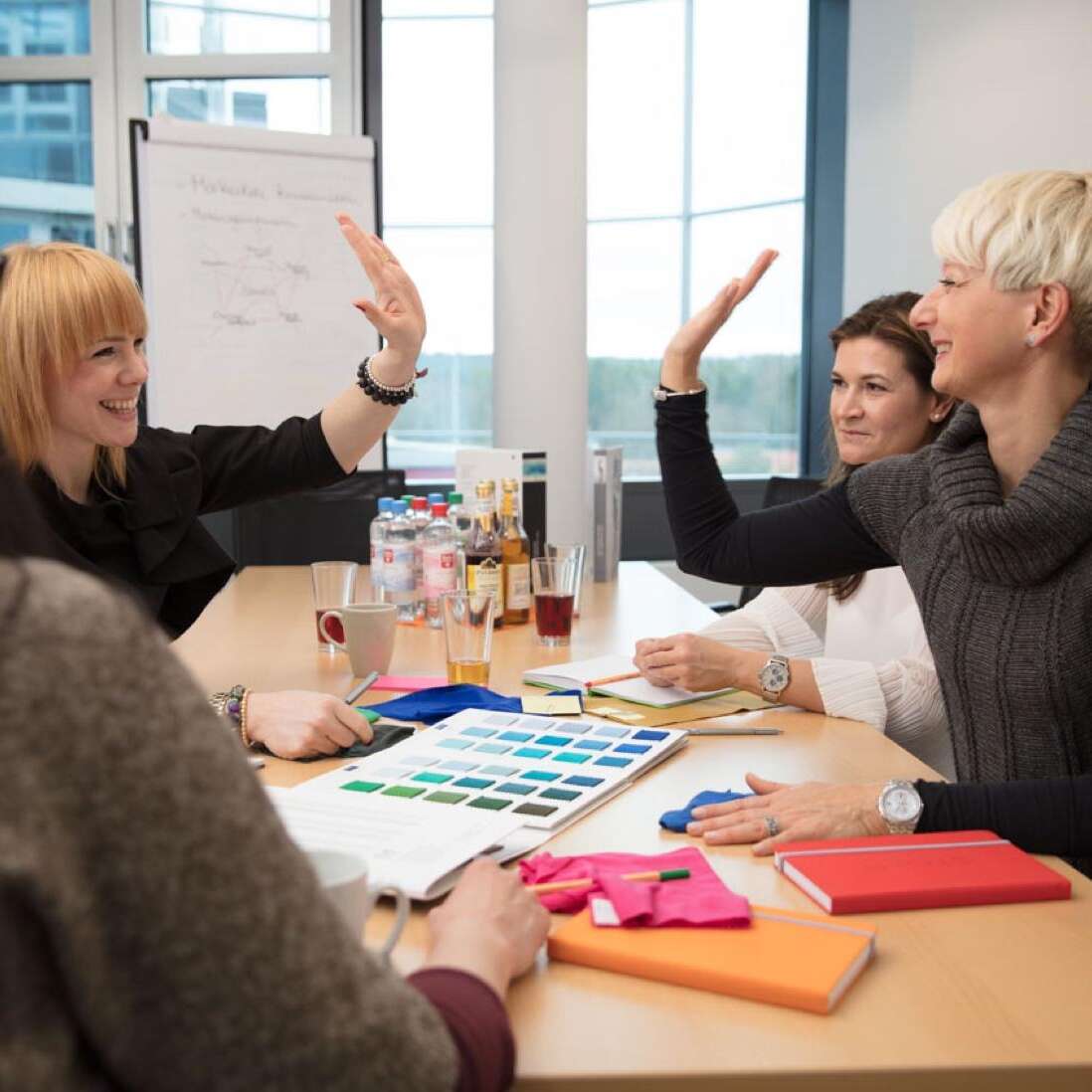 Interested in a collaboration?
If you're not sure where to start, we can connect you with one of our supply chain managers to find the right innovation for your business.
Introducing the Modular Bag – a revolutionary new bag design that combines the latest in knit technology with sustainable 3D printing and craftsmanship. Made with Icevict yarn, a blend of Merino wool and Grilon® polyamide, this bag is not only eco-friendly but also highly durable and versatile. It's easy to assemble, being produced in one piece and folded with just a few seams. The thermoforming feature allows for 3D structures without the need for reinforcements. Upgrade your accessory game with the Modular Bag – the perfect blend of innovation and sustainability.
Contents:
Icevict Nm 3/35, 87% Extrafine Merino 19.5 µ,  Basolan,  13% Grilon® polyamide
Special features:
Durable
Smooth surface
High abrasion resistance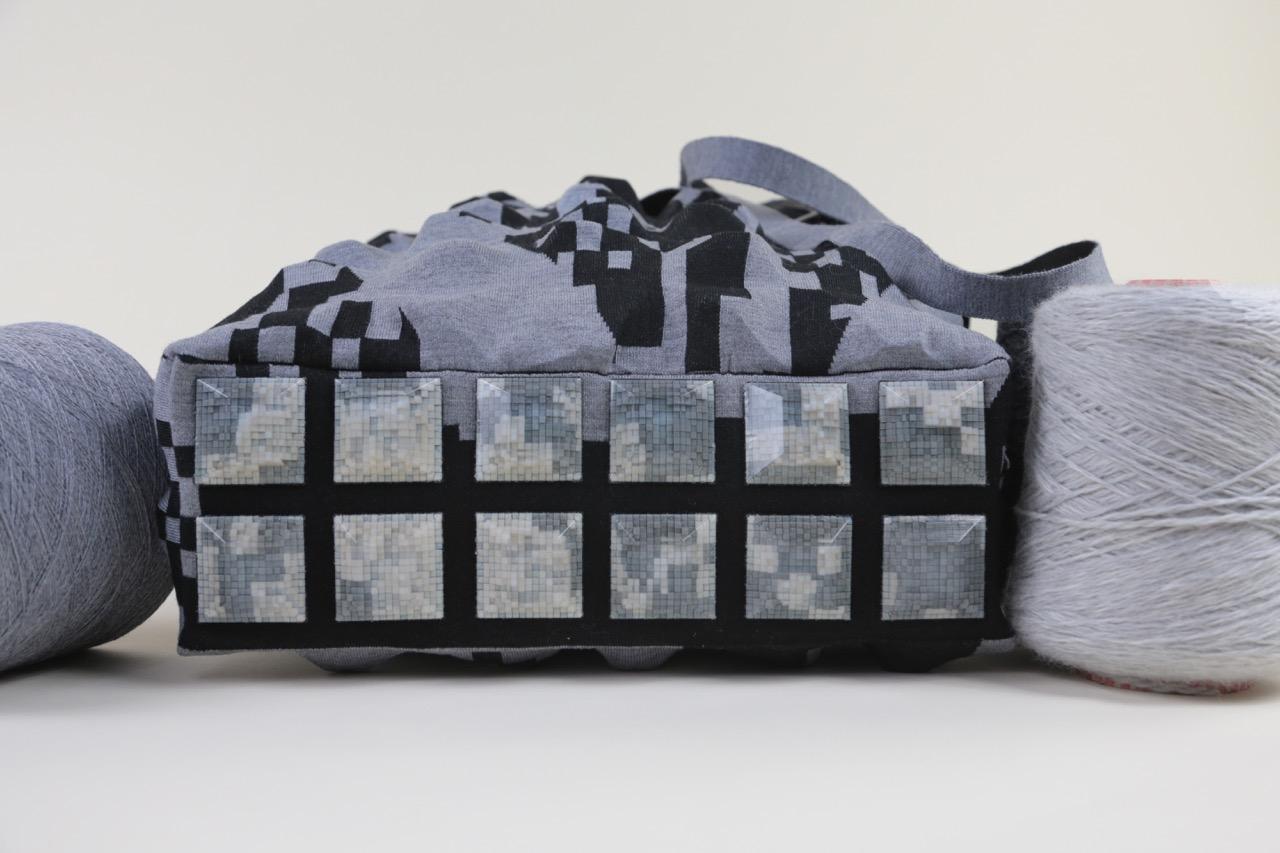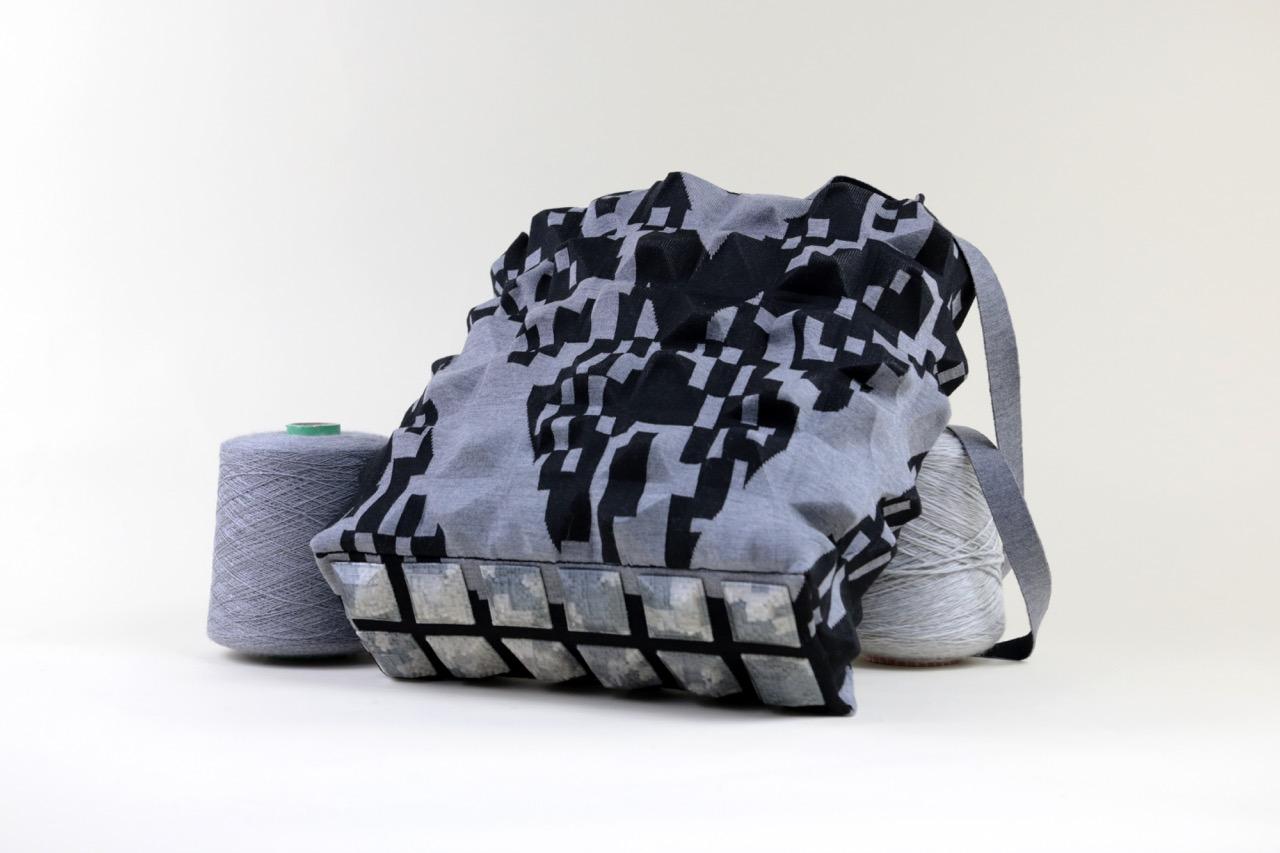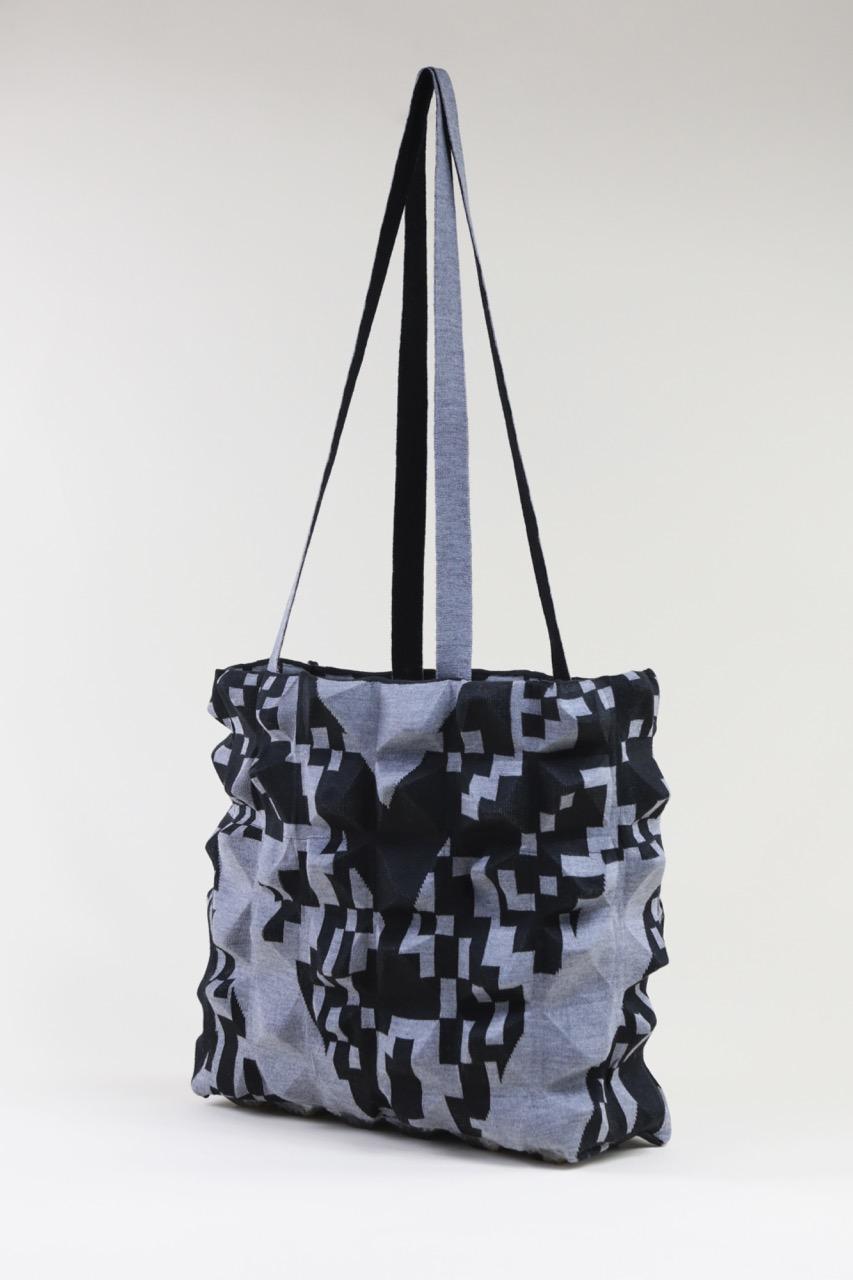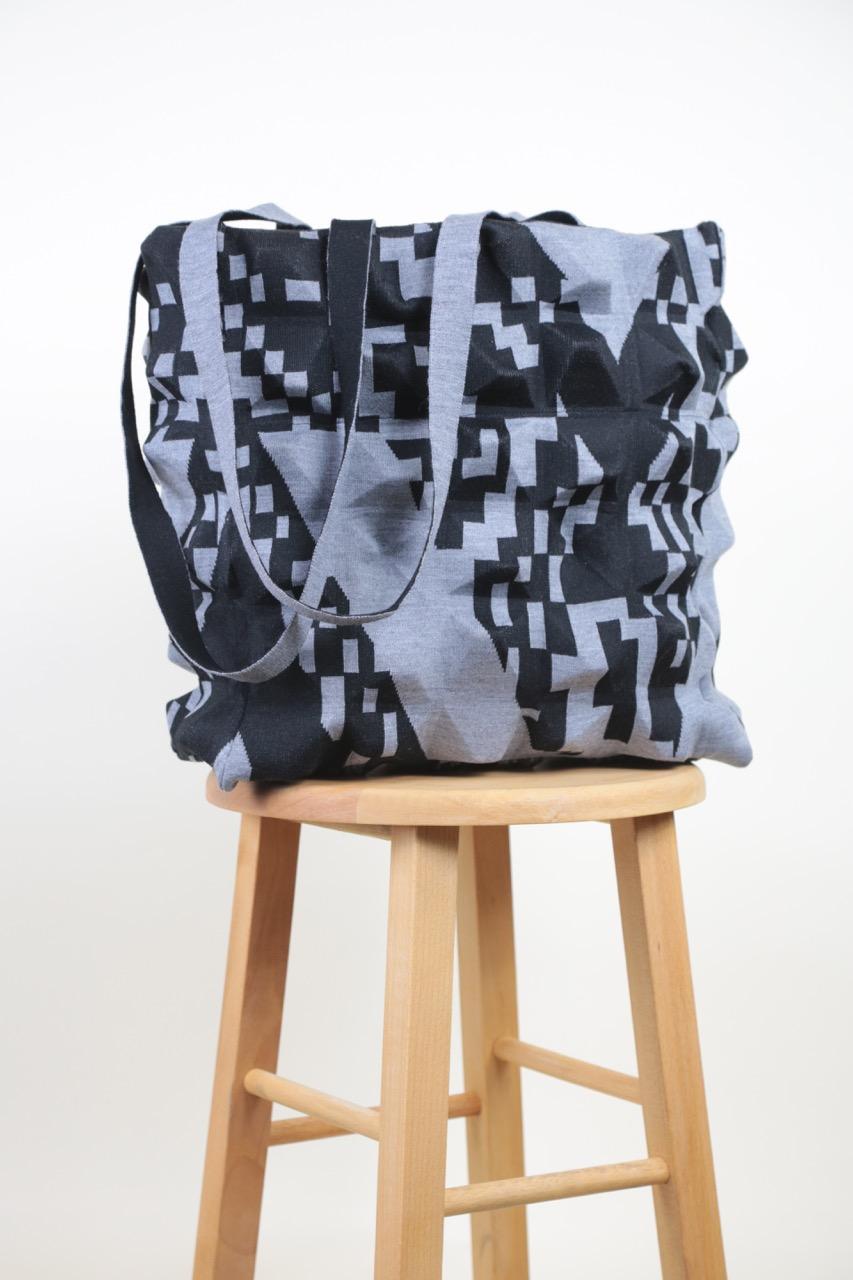 The Thermoform Sweater represents revolutionary possibilities in garment design, that combine the warmth and comfort of wool with the strength and durability of Grilon® by Expotex. The thermoforming technology used in certain parts of the knit creates specific zones of protection from abrasion, making it perfect for applications like motorcycle clothing. The intarsia design and embossed detail add a touch of style to this functional garment. Upgrade your wardrobe with the Thermoform Sweater – the perfect blend of style, functionality, and innovation.
Contents:
Icevict Nm 3/35, 87% Extrafine Merino 19.5 µ,  Basolan,  13% Grilon® polyamide
Sogno Nm 2/3, 100% Merino Wool 23.5µ Basolan
Special features:
Durable
Smooth surface
High abrasion resistance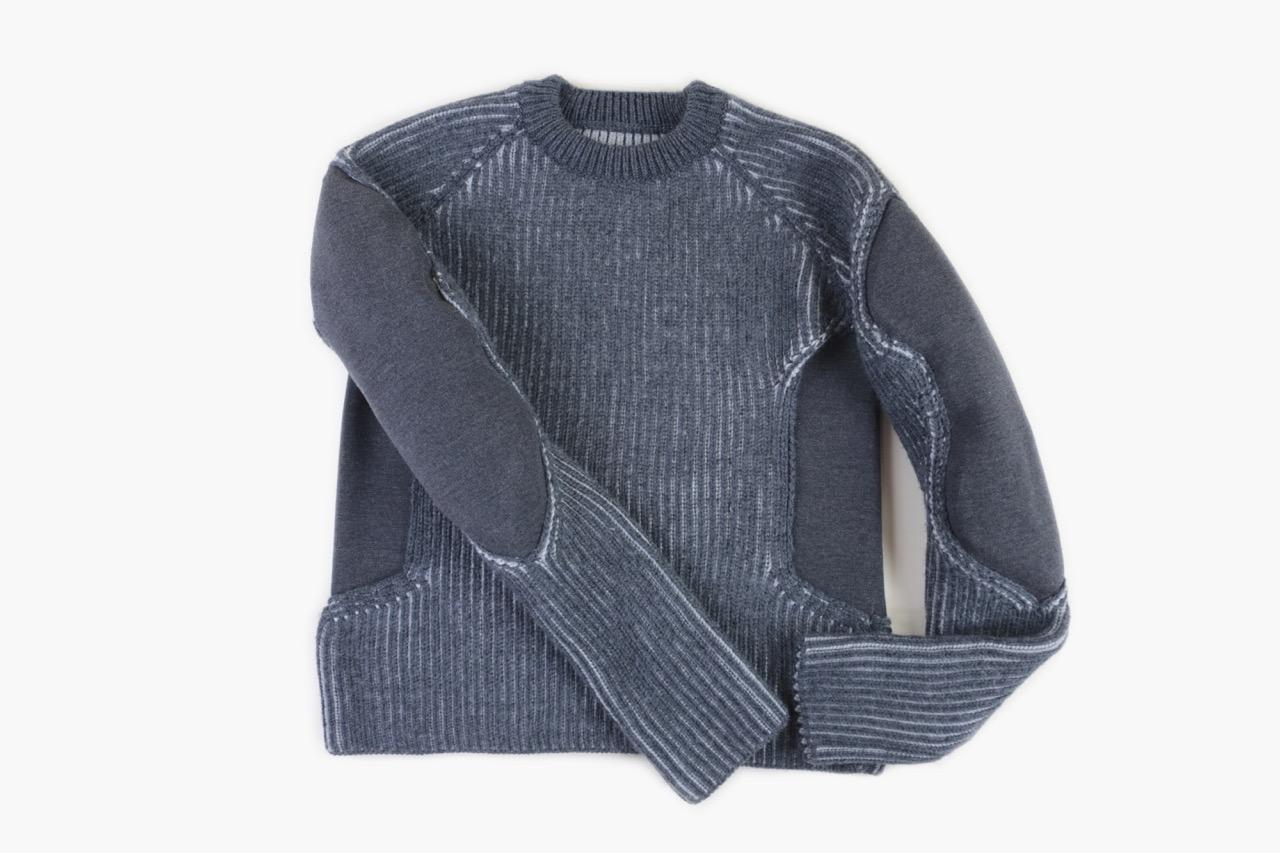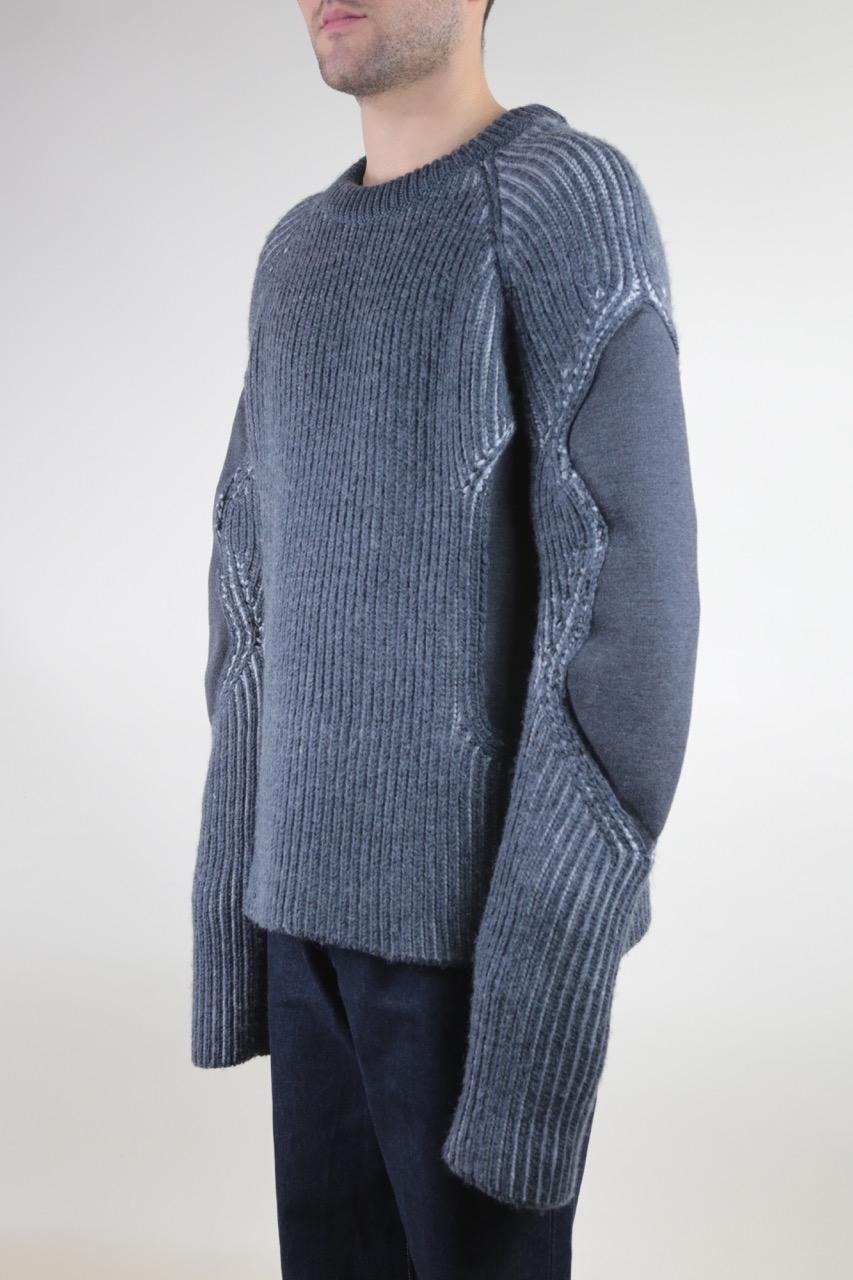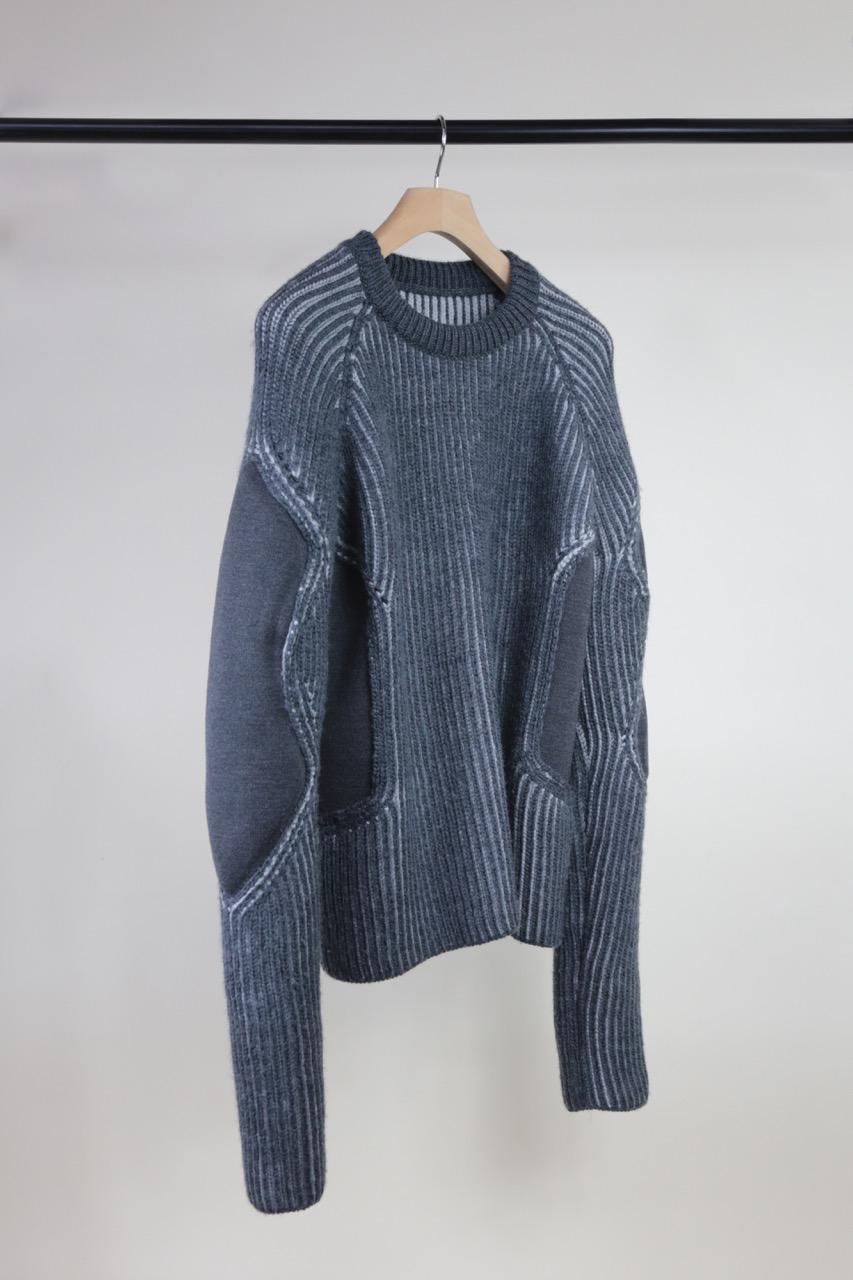 Get inspired
Latest Innovations
Get inspired
Understand innovation & its use 
Discover Innovations
Browse through our knowledge hub
Stay up-to-date
Explore trends & news