T
he Performance Days Fall edition in Munich closed it's doors over a week ago and for everyone who wasn't able to attend in person, we wanted to share our highlights and News. But first a big thank you to everyone who visited us at our booths and made it an awesome two days!
Durably Strong. Betaspun®
Elephants stand tall with their exceptional strength and durability, just as Betaspun® technology, elevating lightweight performance yarns to new heights. A fine Polyamide filament twisted around Merino wool provides the wearer with resilience and comfort.
A deep, remarkably intelligent bond — like the one elephants form within their herds.
Betaspun® yarn properties:
Significant strength boost
Extra abrasion resistance
Better pilling performance
Clean surface with Polyamide
Fine yarn to use in lightweight applications
Perfect for seamless, circular and warp knitting
We had the great pleasure of participating in the first edition of the Footwear Area at this years Performance Days. We had so many interesting discussions about the usage of natural materials in this man made fibre dominated industry.
Additionally we won the Jury award with a shoe upper textile made from a mix of our Jawalan and Toscana yarn.
Toscana Nm 40/1, 100% wool 21,5µ untreated

Jawalan Nm 28/1, 100% wool 26µ untreated
High micronage increases durability and strength of the finished fabric

The wool of both yarn is untreated to be able to felt and create a compact and resistant fabric

After felting the inside of the fabric was brushed to create comfort and a micro climate to manage humidity

Anti odour

Thermoregulation

Moisture management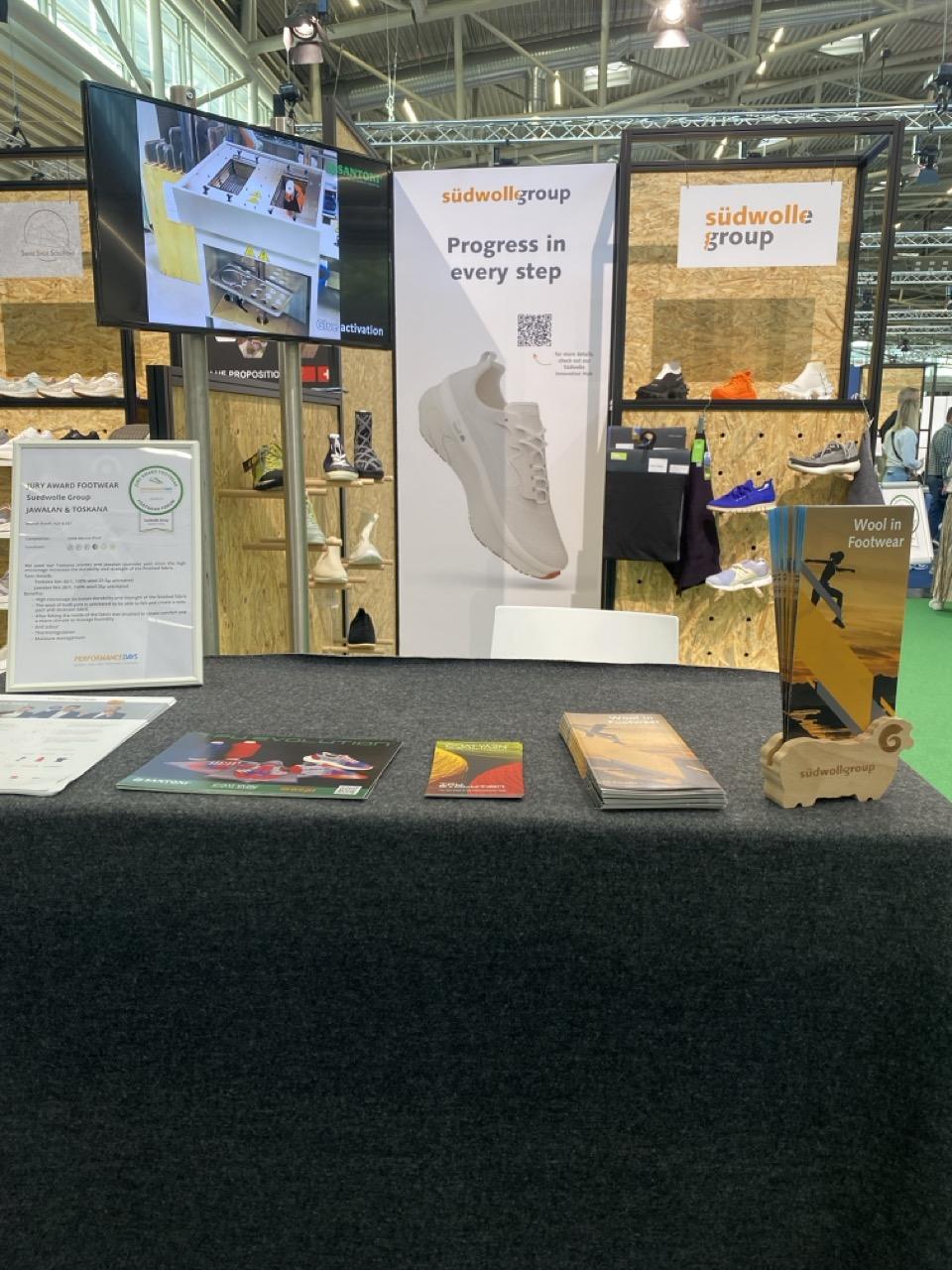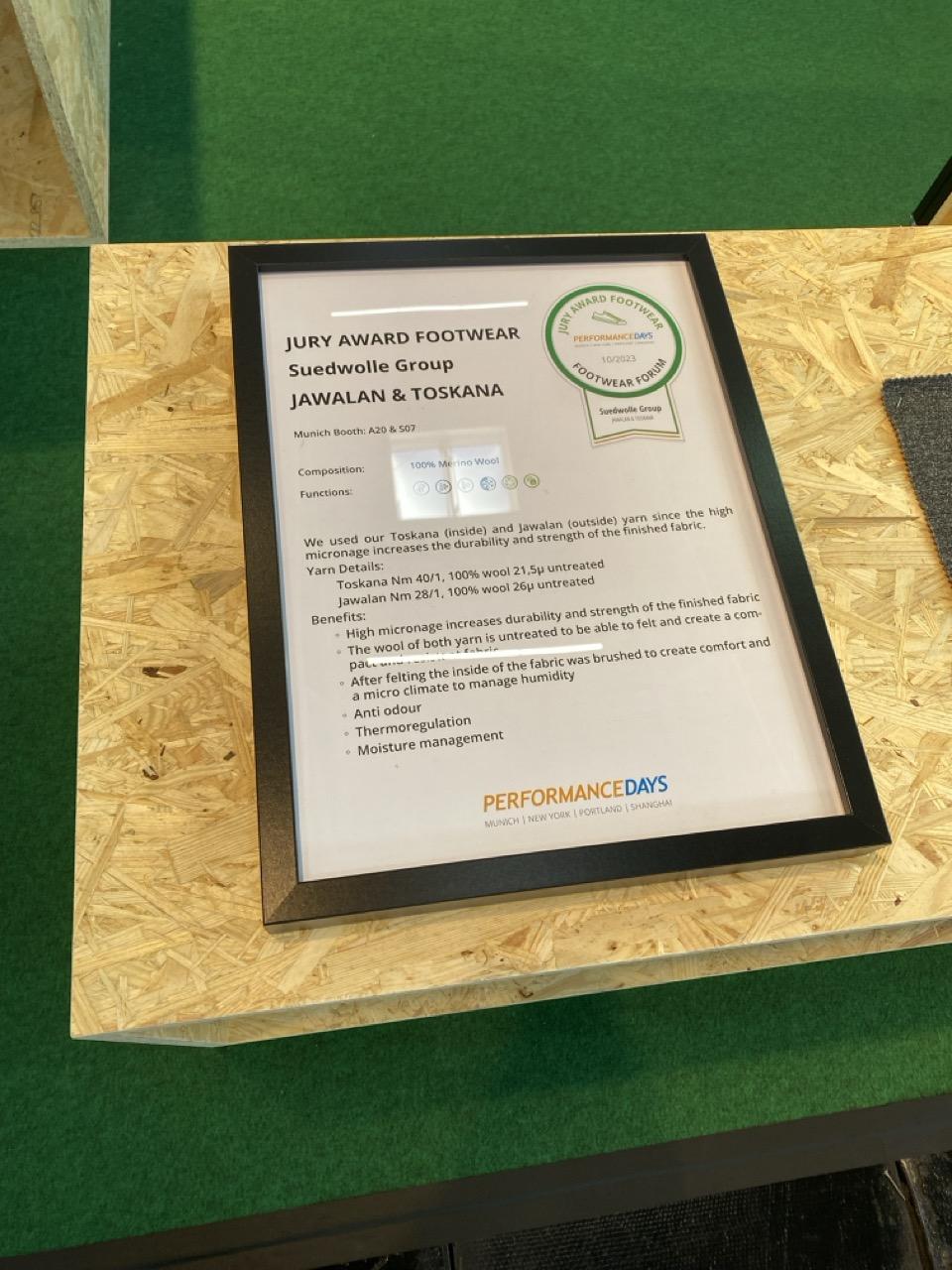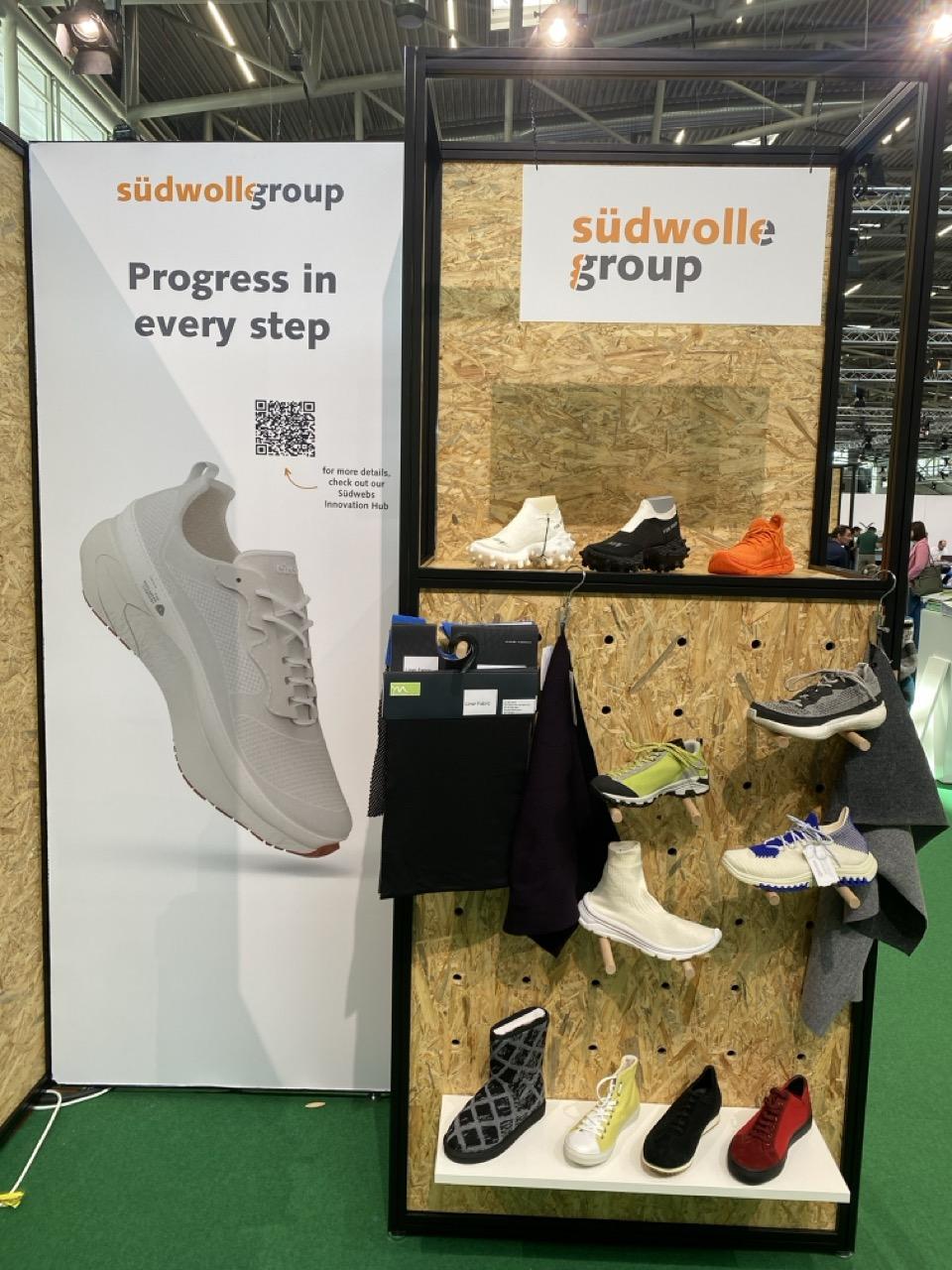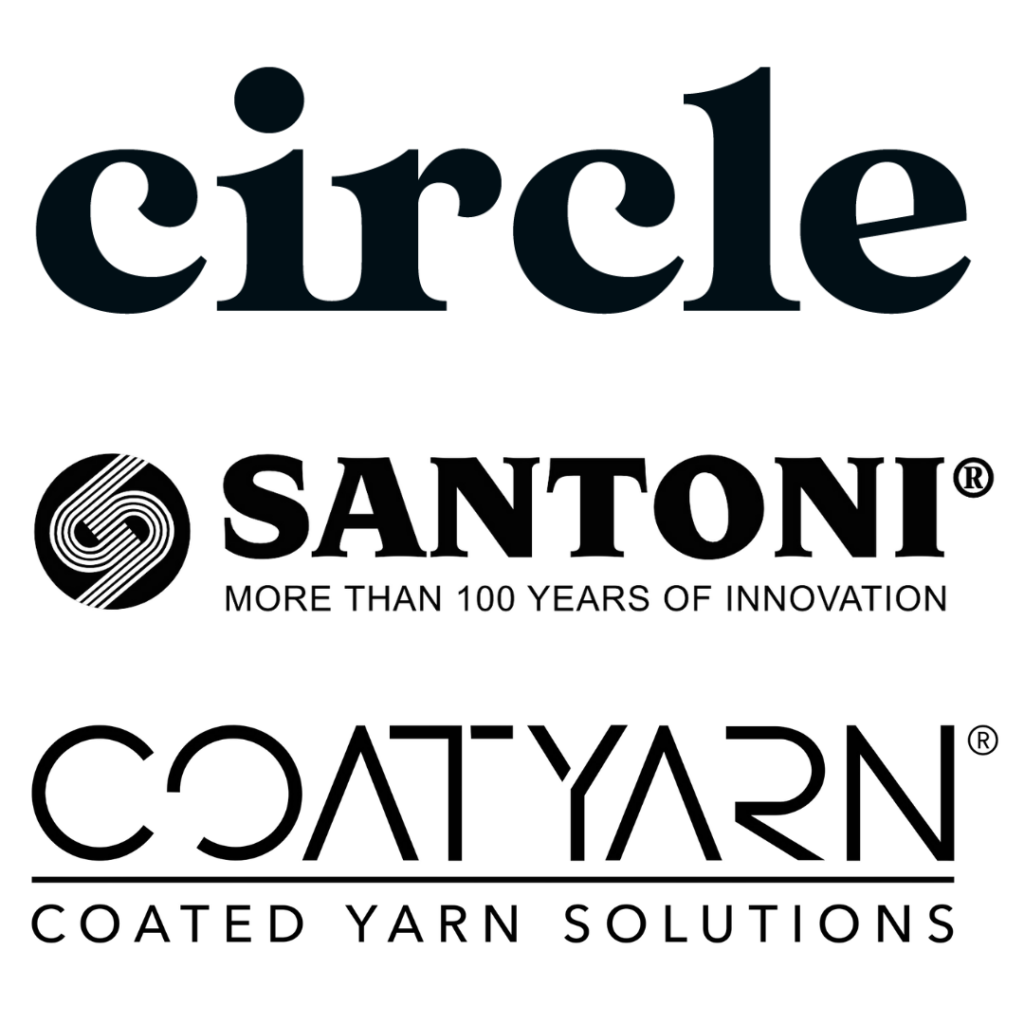 Last but definitely not least we would like to thank our partners who supported us with brilliant ideas and products to show at our booth!
Namely Circle Sportswear who you might have heard of from our Innovation Hub story about their NaturalRunner, Santoni who sent us beatiful samples created with the X Machine which produces seamless, zero waste knitted uppers using a revolutionary 3D intarsia technology and Coatyarn whose sister company Expotex provided us with Grilon® polyamide to create knitted 3D structures using our Icevict yarn.
Check out past cooperations with Circle, Santoni and Coatyarn: