E
ven though we didn't have our own booth at ITMA, it definitely felt like we were part of something bigger! This was mainly thanks to our great collaboration partners. Namely we would like to thank The Woolmark Company, Santoni, Karl Mayer and Stoll by Karl Mayer for the great possibilities of working together to show the world the outstanding performance of Merino wool.
For everyone who wasn't able to join the fair physically we wanted to share some impressions here.
A long history of cooperation and collaboration connects us with Santoni. This especially shows in our latest seamless collaborations with Studio Eva x Carola as well as a design project involving Nesatex, a renowned Italian knitted fabric manufacturer, which has previously been mentioned in a Newsroom post.
Other than that, Santoni presented a piece of the collection for the finals of LVMH Innovation Price 2023 and the Woolmark International price 2023 created by Paolina Russo.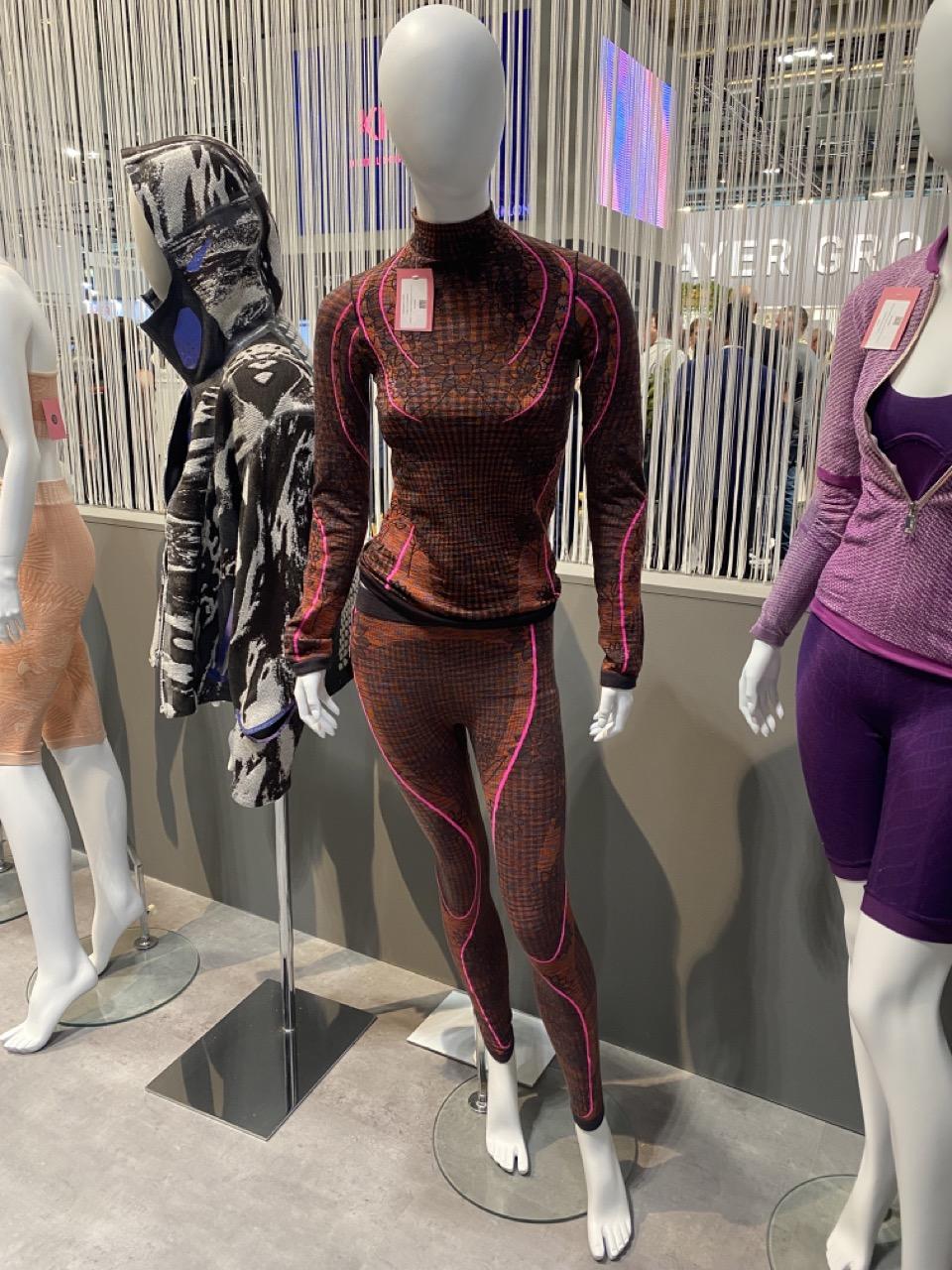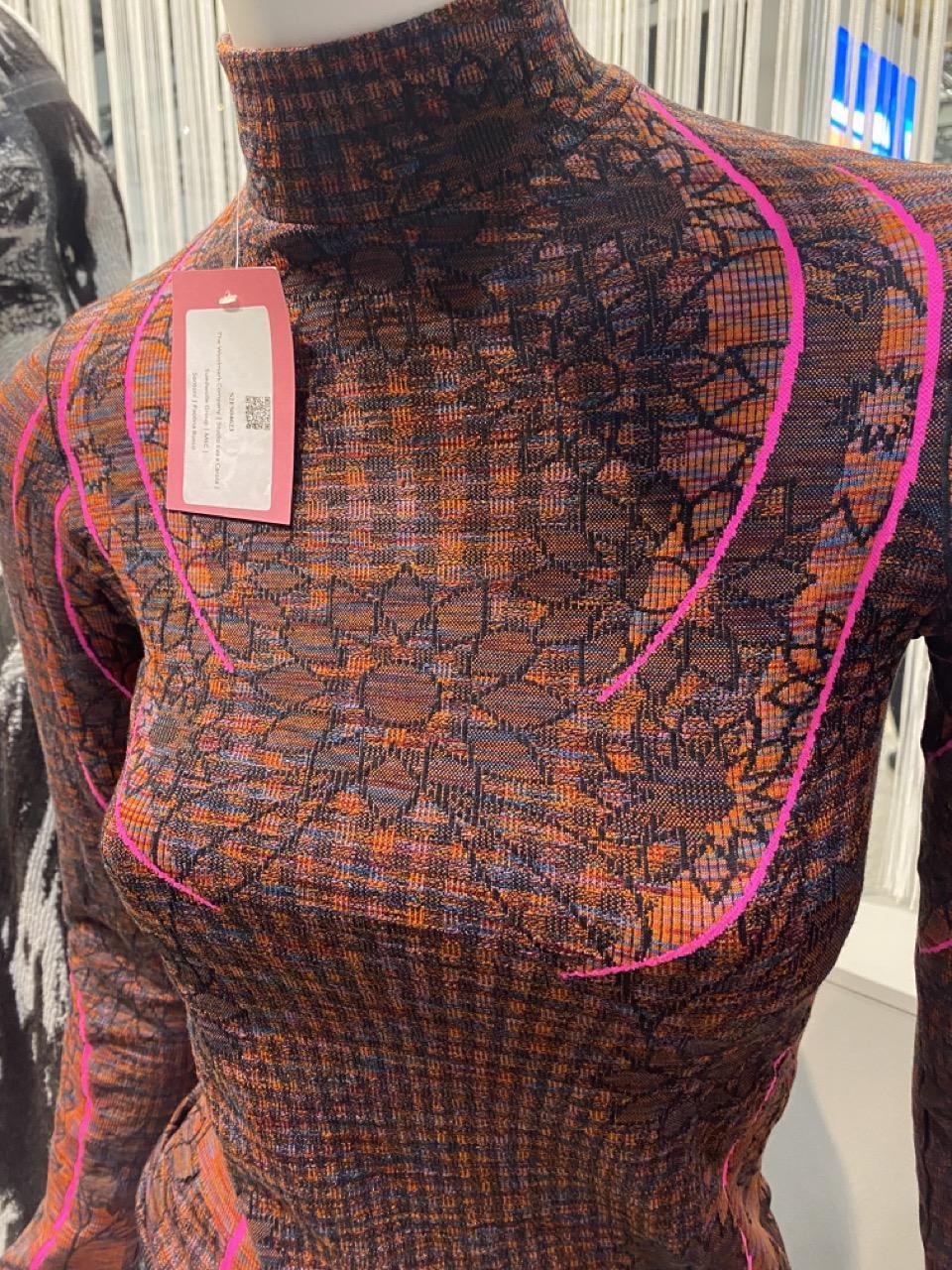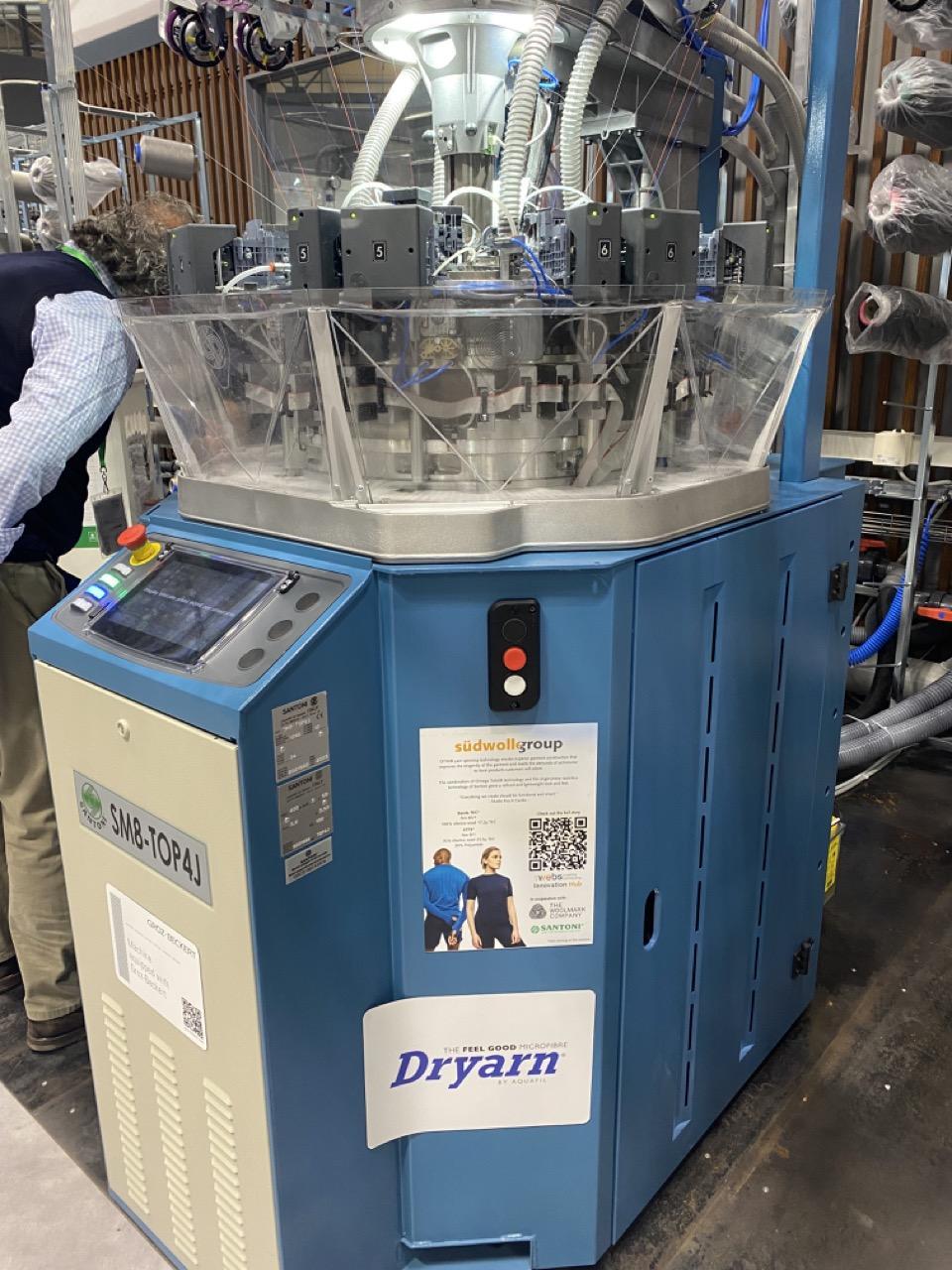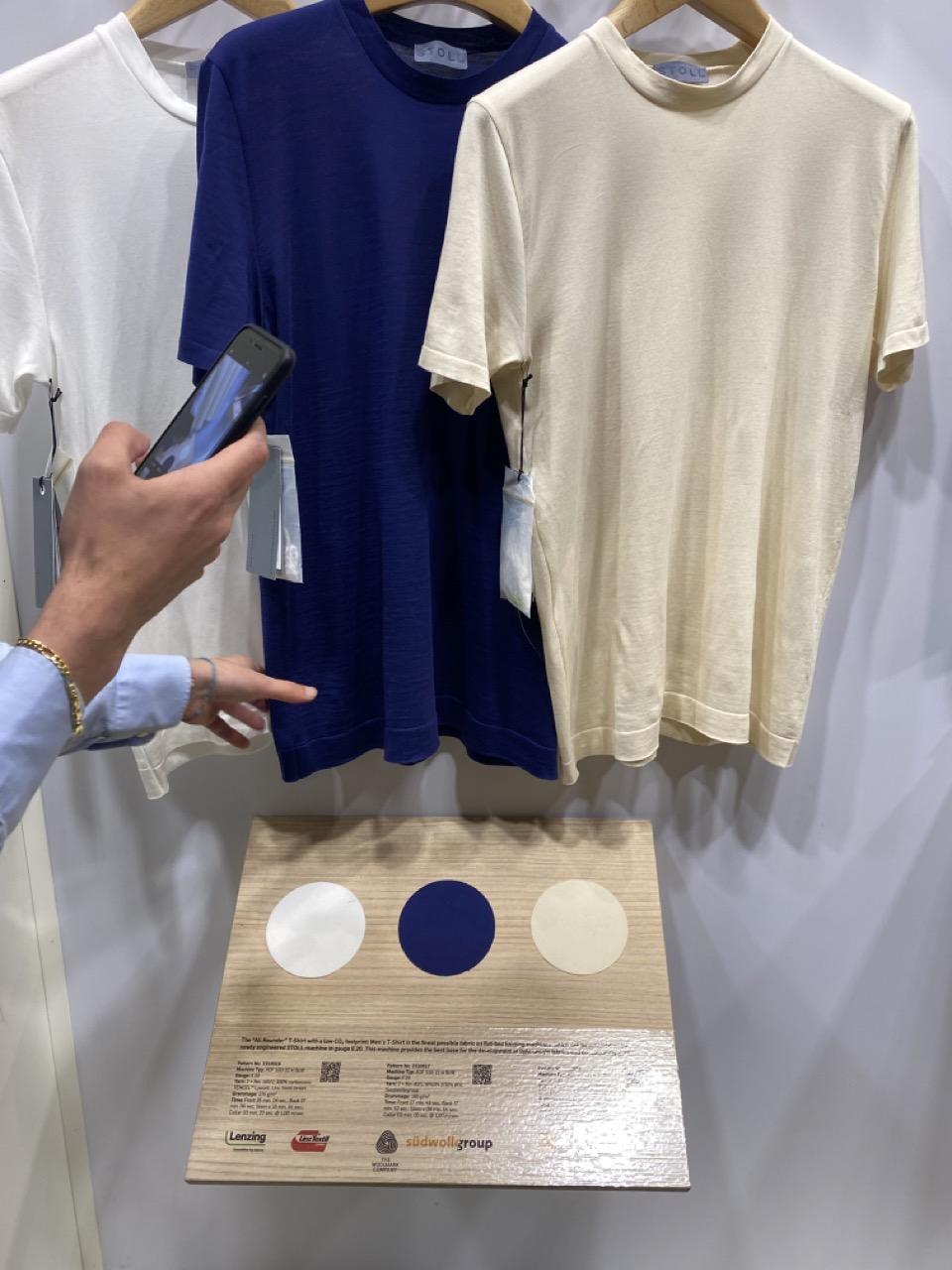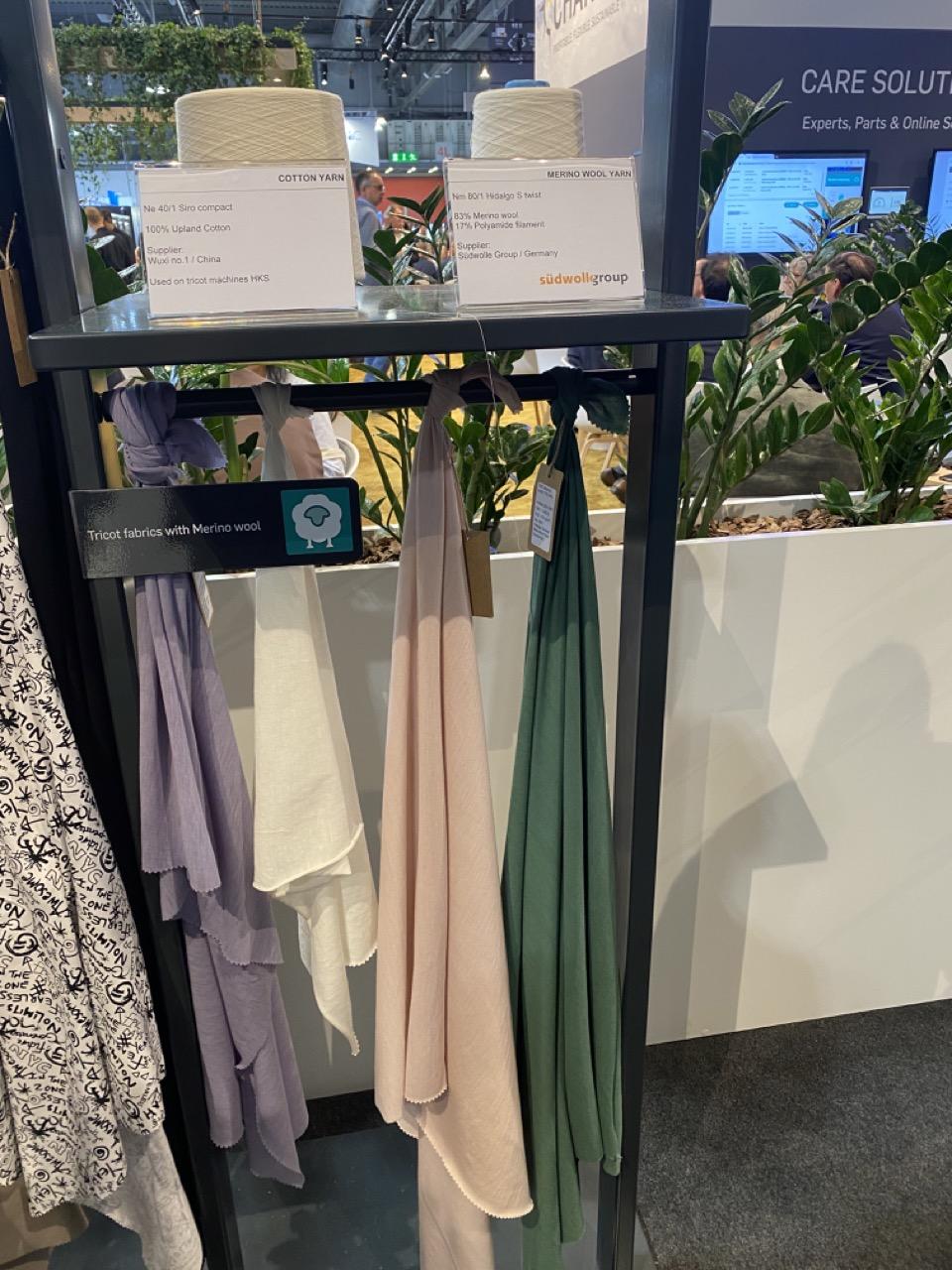 On the Karl Mayer and Stoll by Karl Mayer booth you were able to discover the latest break throughs in warp knitting technology using Merino wool yarn. Stay tuned for some news!
Working together with Stoll is always a pleasure! In the past we used the STOLL-weave-in® technology to create the garment of our OTW® for Fashion story.
At the Woolmark booth you were able to find our latest Innovation Hub Story "Knitting the Future" as well as the winner of the Woolmark Performance Challenge 2021, Francesco Saverio Matera, who used our Yarn for his No. 1 Design.
The "Knitting the future: exploring new areas" project focuses on the application of technologies, such as Thermoforming, on materials composed of wool and Grilon® by Expotex. The project involves the creation of two garments using the innovative Icevict yarn, which offers new ways for creating uncommon and new structures and 3D effects for garments and accessories. The Icevict yarn is a blend of Merino wool and Grilon® polyamide, which provides designers with the ability to create extraordinary forms while also providing durability, comfort, and softness.