"R
eviving Baroque Aesthetics in a Sustainable Future"
Nesatex, a renowned Italian knitted fabric manufacturer, has partnered with Dutch designstudio Eva x Carola to create a remarkable fusion of Baroque aesthetics and sustainable design. This exciting collaboration aims to deliver a unique, nature-inspired pattern that seamlessly merges the classic with the contemporary while prioritizing sustainability and functionality. 
Design | Function | Inspiration
The goal of this design collaboration with Eva x Carola was to create an out-of-the-box effect by combining different techniques and skills. Drawing inspiration from the Baroque period in Italy and nature's nuances, the designers sought to blend historicity and innovation. This nature-inspired pattern, a trend in furniture this year, aims to convey a modern, timeless concept that feels like a new level of the future rooted in the classic.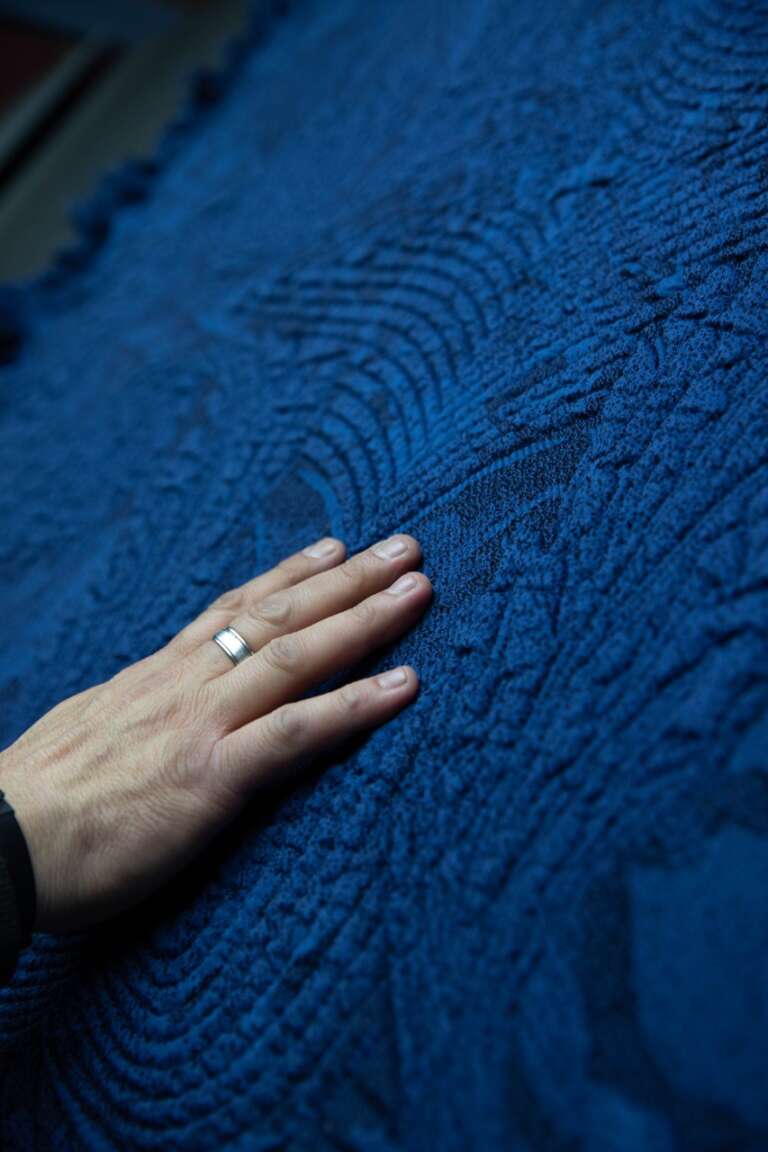 Development | Yarn Selection | Challenges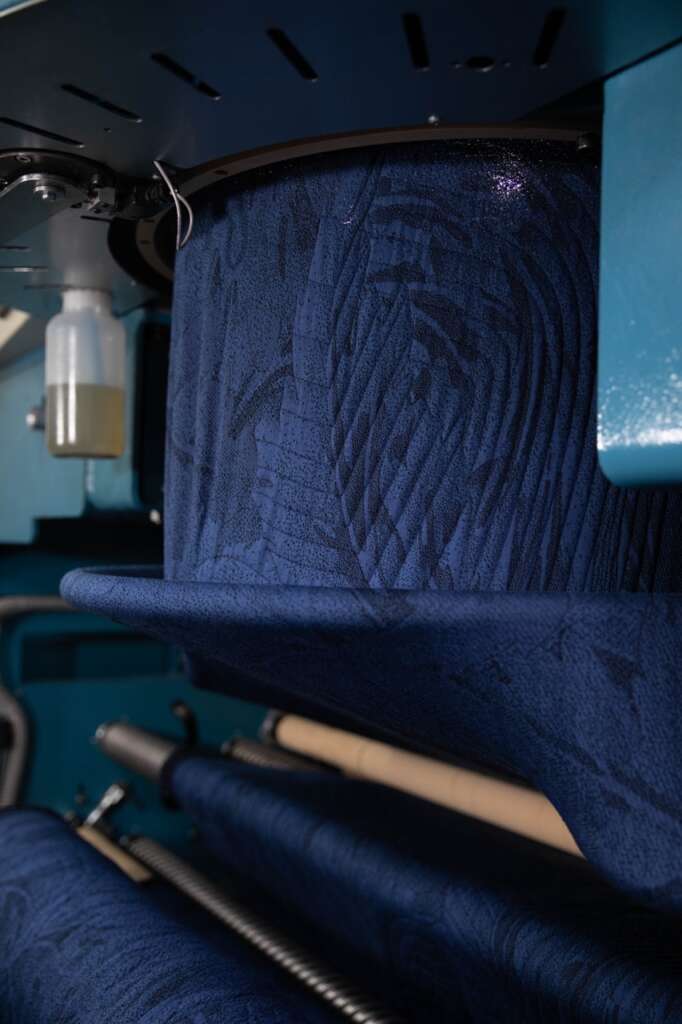 Developing this design presented challenges, particularly in creating a wavy, almost natural 3D effect on specific baroque elements of the pattern. To achieve this, Nesatex utilized their expertise in knitting techniques and chose synthetic, regenerated, and GRS-certified yarns on the back of the fabric.
The front used natural fibres, such as RWS wool and GOTS cotton, ensuring an entirely sustainable product. The fabric's softness, breathability, and strength catered to the upholstery of a pouffe, making it not only aesthetically beautiful but also functional.
For this project the follwing yarns have been used:
OTW® Barone RWS GRS, Nm 60/2,  60% Wool 23,5 µ,  TEC, 40% PES GRS, 40% RENU™ recycled cationic Polyester 2,2 dtex
Lahn Combi, Nm 30/1, 90% Wool 23,5 µ TEC, 10 % Polyamide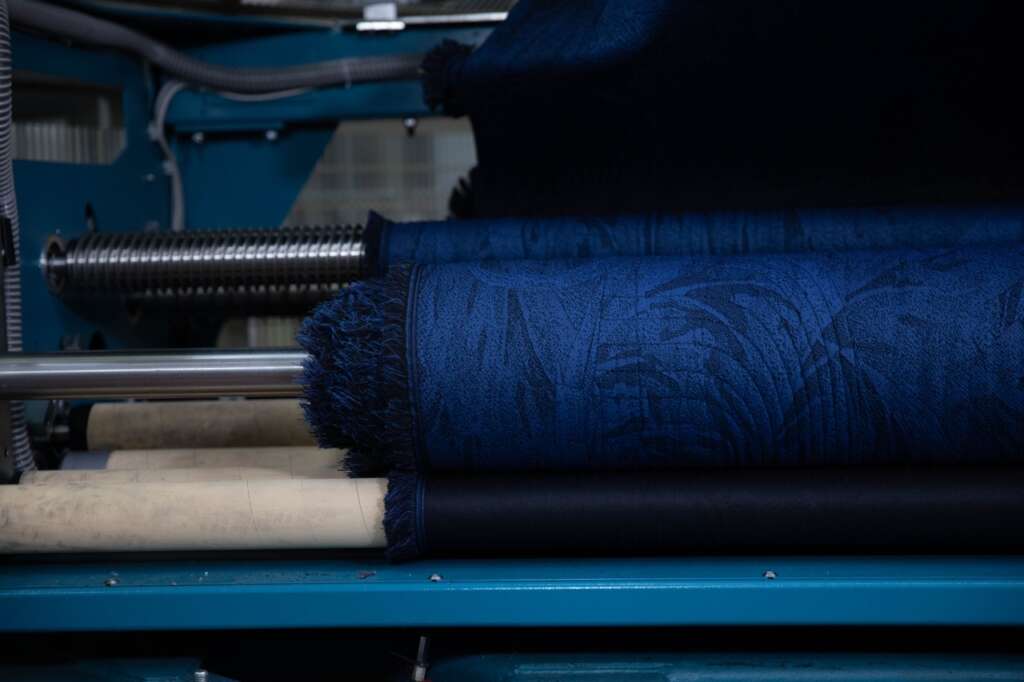 "Throughout this design process, we faced difficulties and had countless trials in mixing stocks, compositions, and yarns. However, by relying on Santoni's sophisticated technology and our own technical skills, we have successfully challenged ourselves and created a state-of-the-art project. The collaboration with Eva x Carola has taught us to push boundaries in our designs and to create luxurious weaves with neo-classical pomp."
– Luca Bignardi, Nesatex –
In future projects, Nesatex will continue to develop innovative knitting techniques, experiment with different fibre combinations, and explore more sustainable materials. They believe that the collaboration with Eva x Carola is just the beginning of many unique and exclusive projects that bridge the gap between historical inspiration and modern innovation.