T
he challenge: practical garment, casual fit, easy to wear and easy to match. The result: OTW® Knitted trousers. 
This time, we cooperated with the Amsterdam based design and development studio KNITWEAR LAB, who used their design & knitting expertise to showcase Biella Yarn's finest quality materials. A selection of yarns from the new collection book was implemented in a knitted trouser design with a relaxed fit.

Easy to wear, easy to match
Our goal was to develop a design, which would give a relaxed feel. The trousers are a practical garment with casual fit: soft and loose, easy to wear and easy to match with other garments.
We had the desire to create a look based on comfort in wearability and a timeless classic appearance.
The design is meant to elevate the idea of relaxed, comfortable clothing. Thanks to the OTW® yarn, the knitted garments give a pleasant touch and feel for casual outings.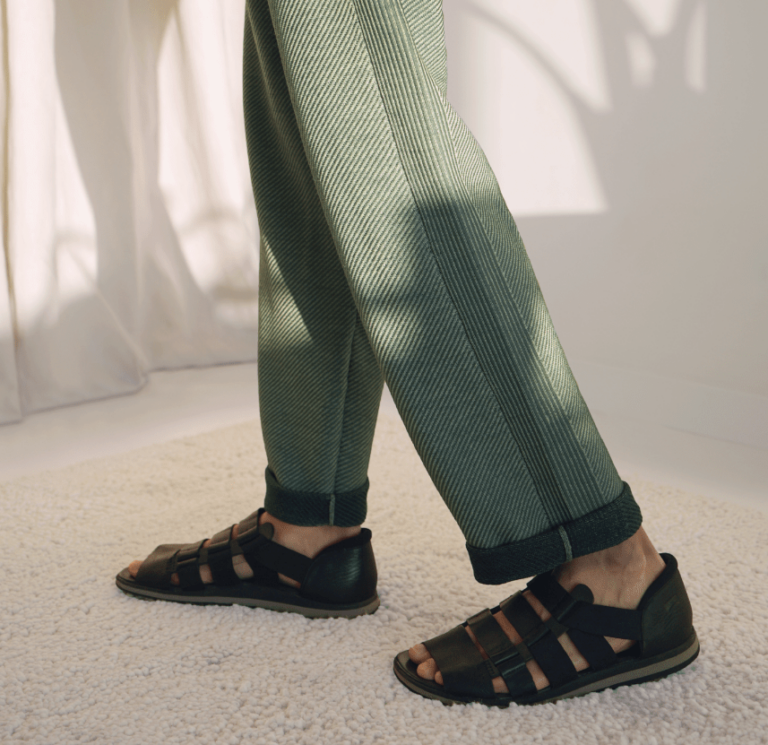 Elegance and athleisure
With this design we wanted to create a garment, that would combine the ideas of elegance and athleisure, resulting in a comfortable relaxed knitted piece.
The combination of techniques visually create an interesting double-sided fabric feature in the pants. The plating in the knitted base of the fabric is inspired by the twill-weave of classic blue-jeans, emphazised by the diagonal weave-in design.