T
he challenge: practical garment, casual fit, easy to wear and easy to match. The result: OTW® Knitted trousers. 
This time, we cooperated with the Amsterdam based design and development studio KNITWEAR LAB, who used their design & knitting expertise to showcase Biella Yarn's finest quality materials. A selection of yarns from the new collection book was implemented in a knitted trouser design with a relaxed fit.
The results
All designs developed at Knitwear Lab are fully-fashioned. The construction of the design is both simple, and uses a complex combination of techniques, resulting in comfortable, durable garments with a pleasant touch and feel.

STOLL-weave-in® knitting technique provides the material with rigidity and stiffness. Therefore, the trousers keep their shape well and won't loosen and stretch out over time, as knitted garments often times do.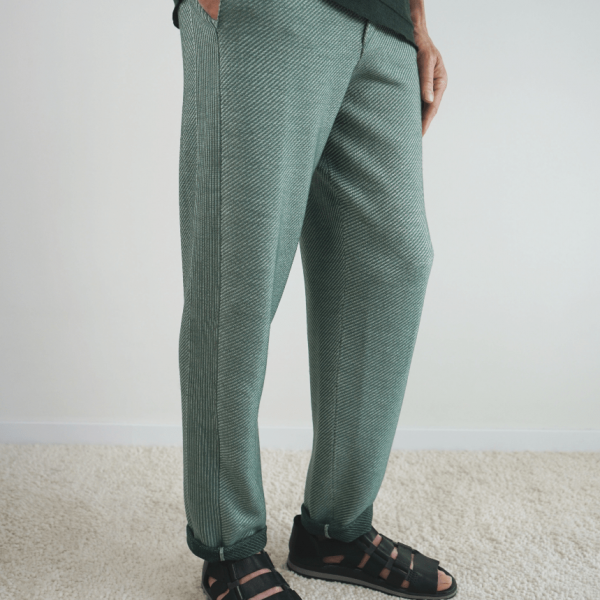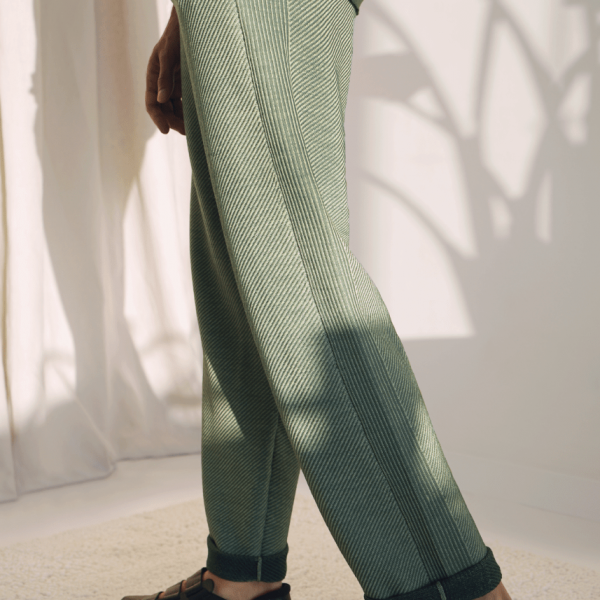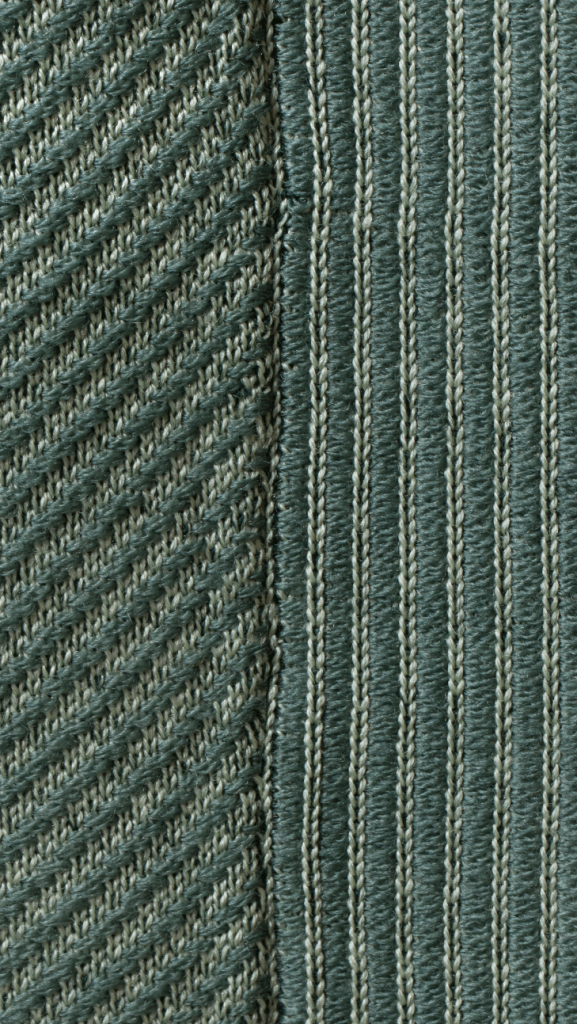 Learnings
The combination of STOLL-weave-in® knitting technique, plating and shaping during the programming stage of development, enhanced the project with a real challenge, and provided a useful knitwear development experience. In addition, a curious issue during the process was the definition of the weave-in structure. Different repetition sequences of the weave-in stitches resulted in different fabric densities.

Prior to starting the shaping during the programming stage, it could have been useful to extend the swatching process with trying out various weave-in repetitions. Therefore, it could have been a more efficient choice of the final weave-in structure to use in the trousers' fabric.
"The best part of the project was playing around with colour variations during the swatching process in the beginning of the development. As the plating structure gives possibilities to position the yarns in various ways, flipping the colours of yarns can give completely different visual results of the knit. That way, it was a fun process of making small changes in the colour arrangement and getting a big difference in visual look with every small change."
– Knitwear Lab – 
We thank Knitwear Lab for their stunning work and are looking forward to many interesting projects in the future! Want to know more about Knitwear Lab? Click here!