B
iella Yarn's new Fall/Winter 24/25 collection, themed SPICE UP!, is a celebration of cultural diversity. Drawing from the universal appeal of spices – evoking both our origins and the comforting taste of home-cooked meals – we aim to spice up your fashion palette with our latest offerings.
This season, we're enhancing your experience with two inspired collaborations, both drawing from a singular inspiration: the amalgamation of diverse cultures and the allure of distant, exotic markets. Rug making, fur craftsmanship, and artisanal handwork inform the patterns and textures, which are then transformed into knitted fabrications and 3D designs.
MRC Knitwear Research Lab masterfully created these unique textures and patterns, utilizing a select assortment of classic yarns and novel techniques to generate richly textured fabrications. Each garment features a unique combination of yarns, colours, and techniques, showcasing the versatility of individual yarns.
Primarily, the garments are knitted with Victoria Nm 2/30 (100% extrafine Merino wool, 19.5 micron, anti-shrinkage). Despite being a traditional yarn, its versatility is remarkable, and it is available in numerous colours. Victoria Nm 2/30 has been used in a variety of techniques and gauges – from 14gg ribs offering a beautiful drape to tactile fabrics like 3-dimensional stitches on 12gg, and heavily patterned inlay jacquards on the 14gg Shima Seiki SRY. For the inlay jacquards, we chose BaltoroPro Nm 2/28 (70% extrafine Merino wool, 19.5 mic, anti-shrinkage 30% Polyester GRS High Bulk), an exceptional wool blend, as an inlay yarn. This blend assists in crafting bulky 3-dimensional fabrications that remain lightweight.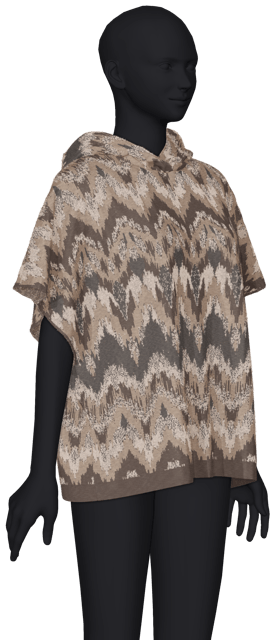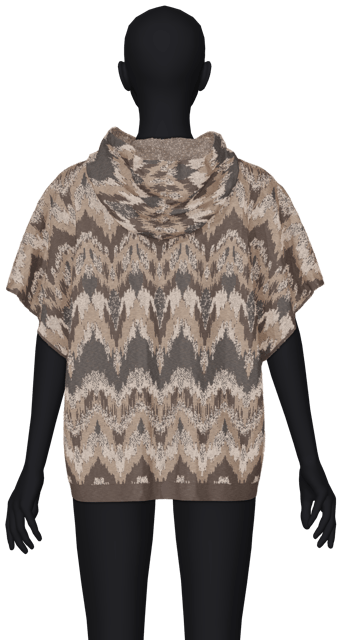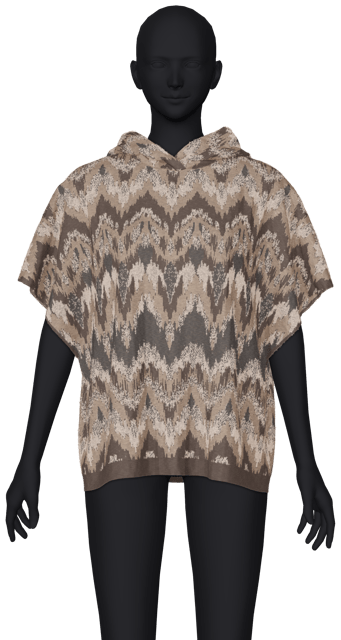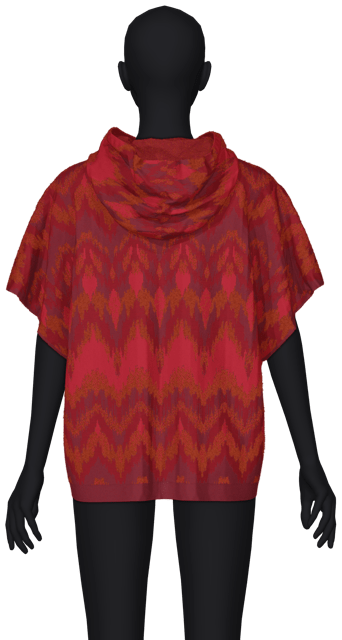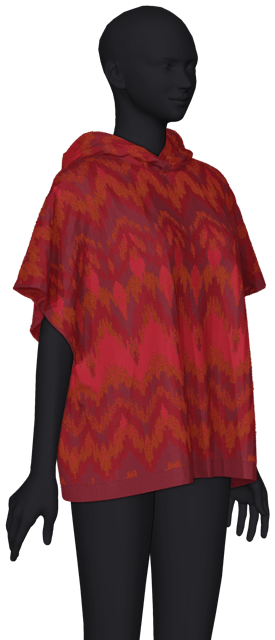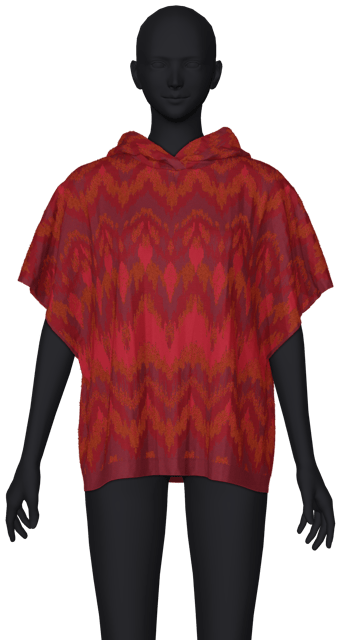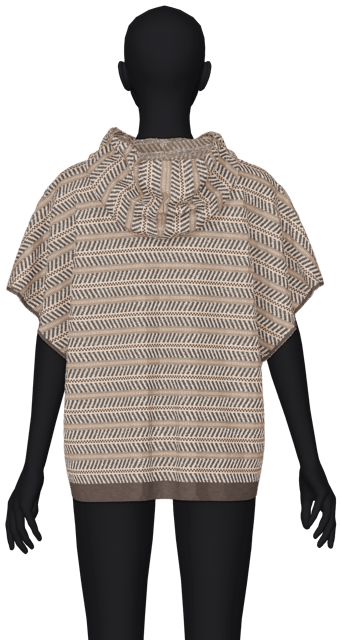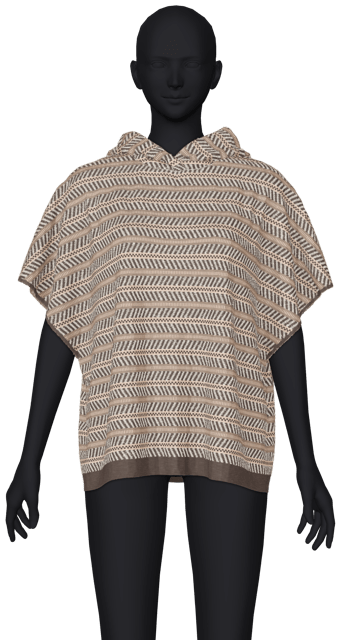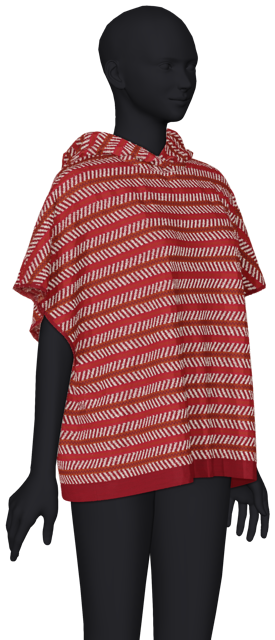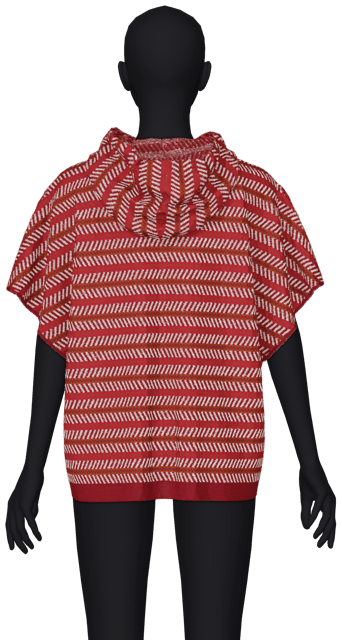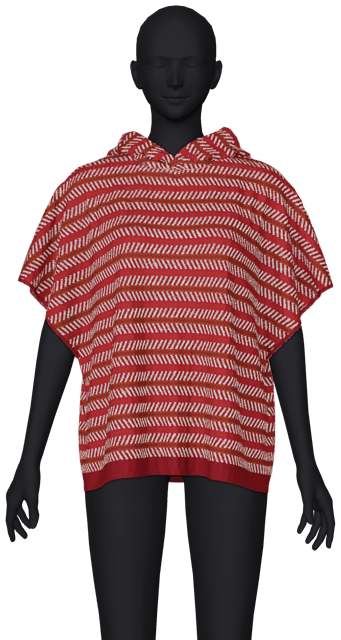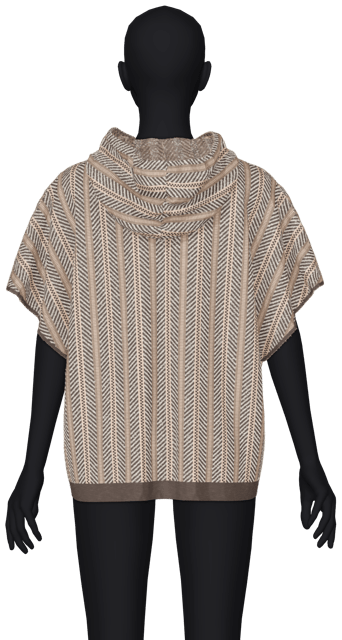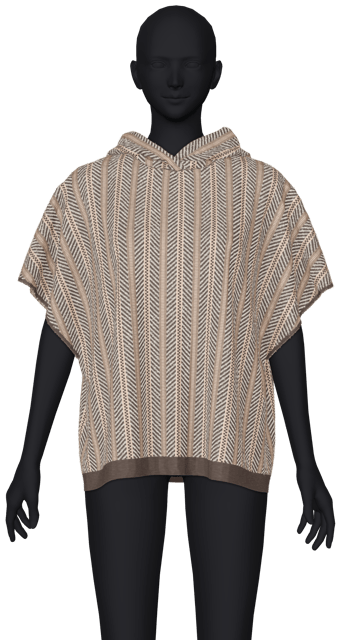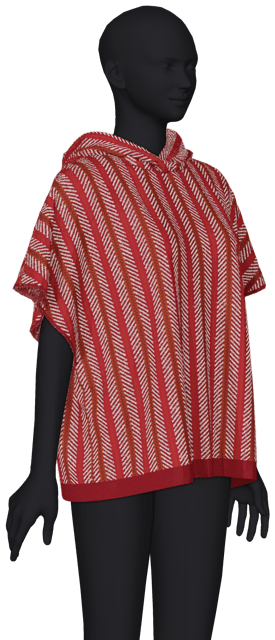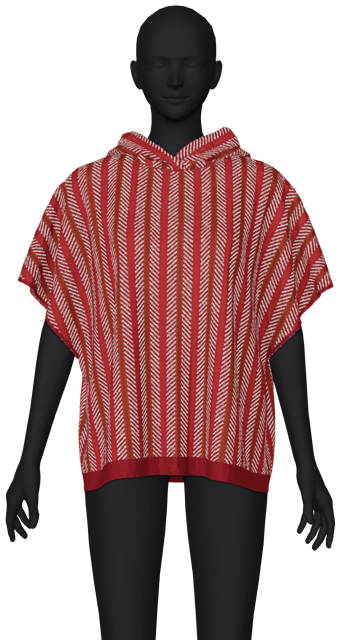 Short Jacket, Turtle Neck and Hoodie
Furthermore, we paired the classic Brisbane Nm 2/60 (100% superfine Merino wool, 17.5 micron, anti-shrinkage) with our new boucle yarn, Fluffy Nm 14 000 (81% extrafine Merino wool, 19.5 mic, anti-shrinkage, 19% Polyamide) in finely crafted plush jacquards, achieving a shaved patchwork fur effect.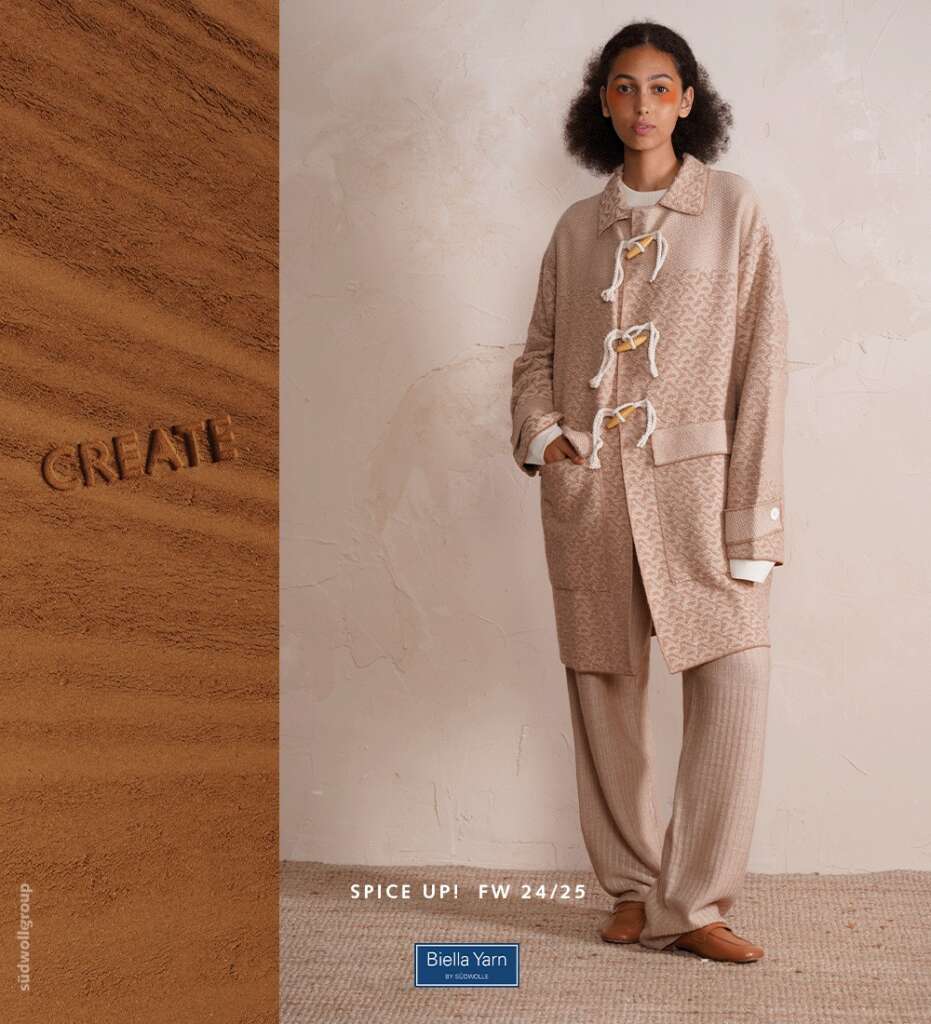 The intricate structures and patterns from the physical designs were seamlessly transitioned into the world of 3D designs by Shima Seiki, offering boundless possibilities for blending yarns, colours, and textures. The Shima Seiki Apex software suite not only allowed for shape development but also conversion into knit patterns. Yarnbank, a free and innovative platform, served as a resource for the digital versions of the yarns utilized in these 3D designs.
We cordially invite you to explore the 3D designs on biellayarn-newcollection.com and delve into the finished garments and their creation stories on suedwebs.com.