When we asked Eva x Carola to collaborate with us on producing samples with our OTW® yarn technology, we knew they would deliver something truly special. We didn't know that nature would provide the perfect inspiration for their designs in the form of the humble owl. Or that it would lead to an exciting journey like this one…
The results
We created two garments using OTW® and Santoni's seamless technology:
OTW® Women's Jersey
This t-shirt is a next-to-skin performance top designed with breathability, moisture management and movement in mind. Function and aesthetic are combined via a dynamic blend of micro mesh and structures in owl inspired patterns that are engineered onto the body. Overall this provides a refined and subtle 3D effect.
Complimenting patterns have been used at the waist, accentuating the body shape.
At the bottom of the hem and sleeve opening a fine rib structure is used providing less restriction and increasing comfort.
For optimal motion this high end short sleeve tee has a raglan sleeve.
The OTW® heat transfer at centre back gives you visibility during your night run.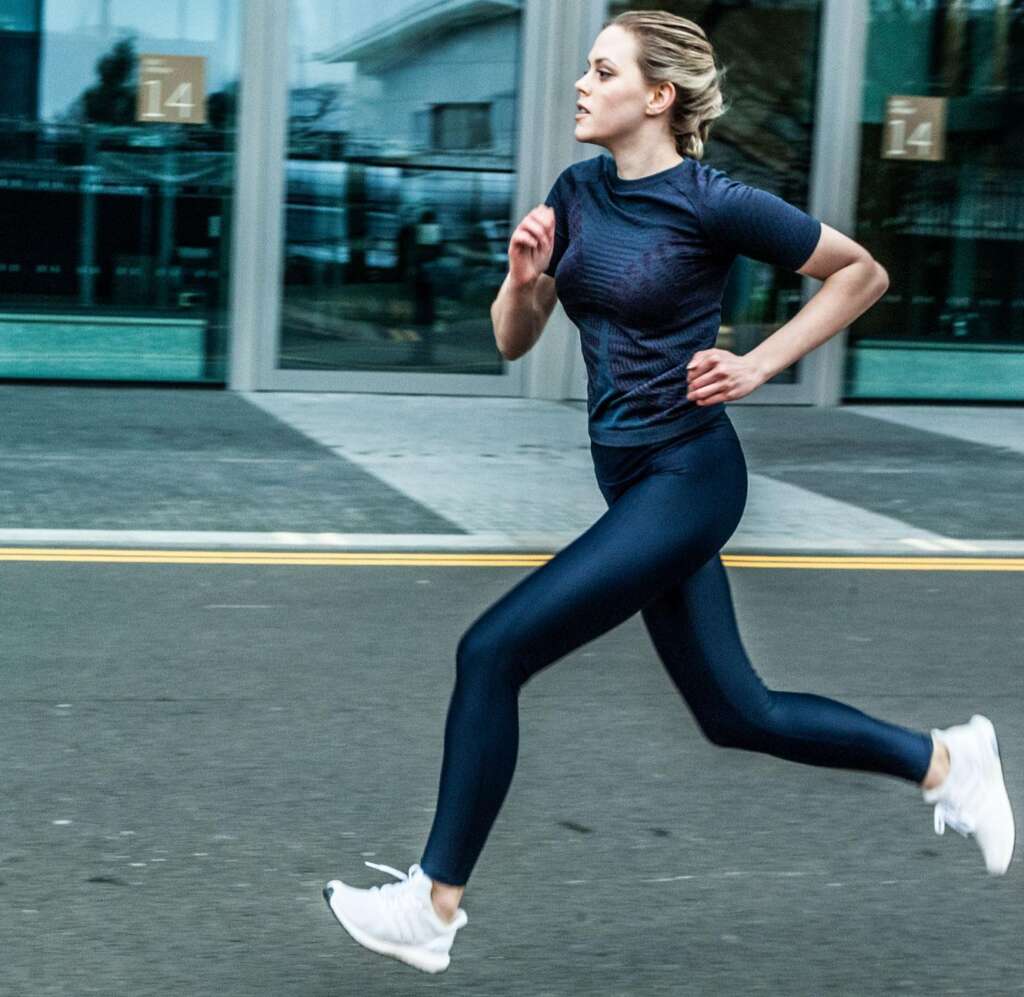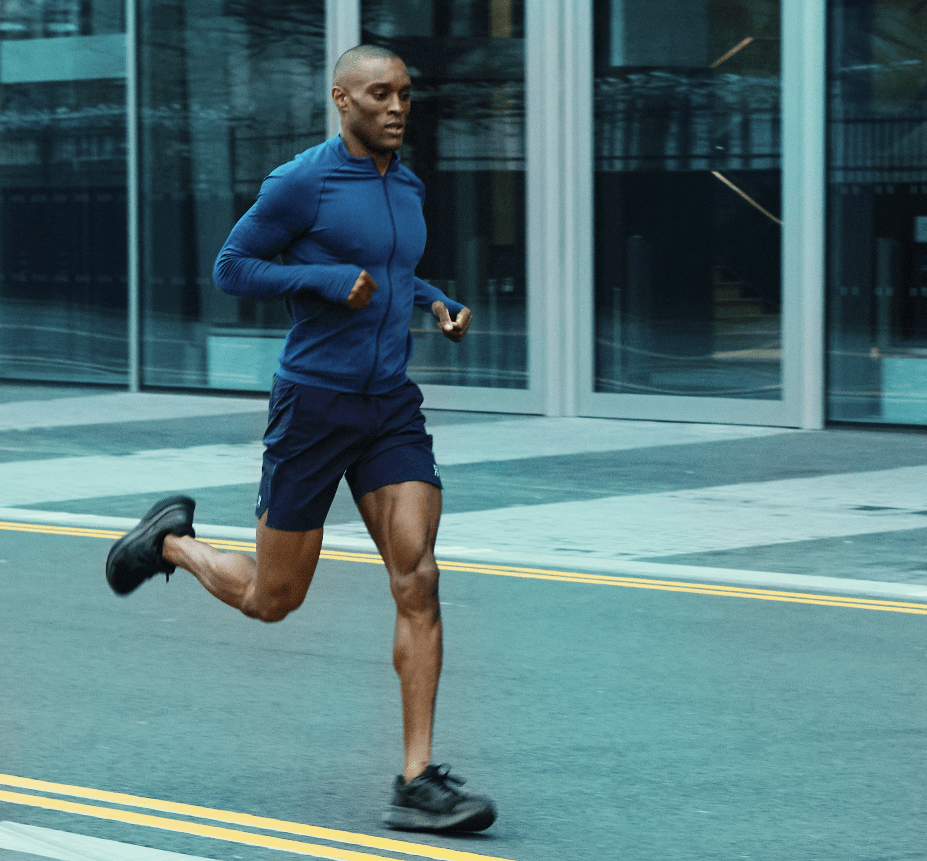 OTW® Men's Base Layer
A full zip thermal jacket created from a blend of several 3D structions in owl inspired patterns that are mapped onto the body. The structures have a subtle raised 3D effect for thermal insulation. The combination of OTW® yarn technology combined with the single jersey seamless technology in Santoni's 32 gauge gives a refined, lightweight second skin look and feel.
All graphics are placed in a dynamic pattern that gradually blends in size and shape, inspired by nature, applied for innovation.
The plain structure is used at the upper body to enhance comfort, fit and aesthetic.
A complimenting pattern at the upper arm and chest area provides enhanced motion, breathability and comfort.
For an ergonomic fit during your training exercise, a finger hole tumb opening is added to the sleeves .
Lessons learned
Eva x Carola said they learned a number of lessons whilst bringing this project to life. The major takeaways were:
Close partnership is key to success when developing seamless garments

Working with fine gauge yarns in seamless technology is like finding the right recipe. This involves considering the elements of each yarn and finding the ultimate combination between yarn (main and ground), machine set up and structures. With this in mind it's important to always work in close partnership with experts, in the area of yarn, in the area of machine technology and in our studio defining a clear set of needs for the consumer. Combining the three expert areas of yarn x machine x concept results in success stories.

The OTW® yarn performed very easily on the seamless knitting technology

By playing with different structures they were able to achieve an incredible diversity in look and feel, from looser stitches to more clean ones. Due to the fine tuning of the yarn combination and the OTW® technology they could achieve 3D structural effects while keeping a soft, comfortable touch and handfeel.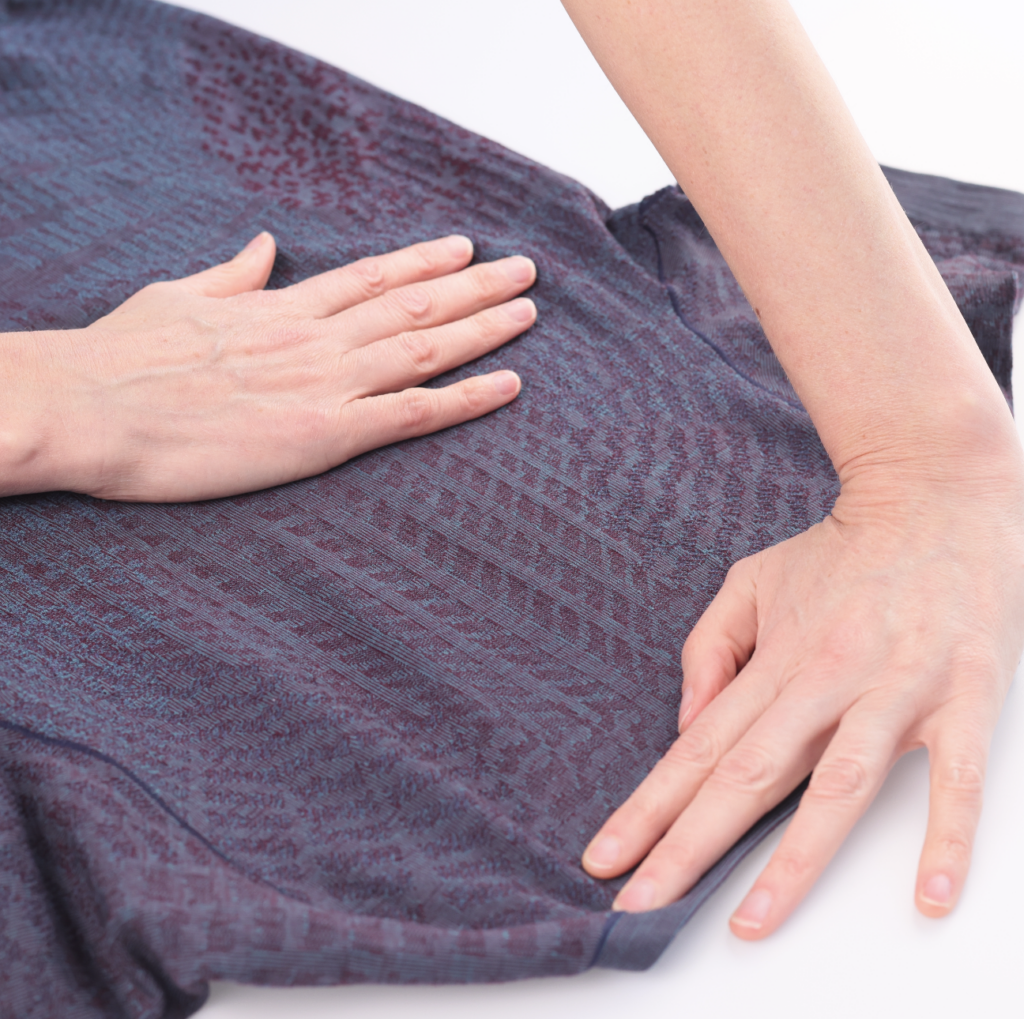 We hope you enjoyed reading about our collaboration. Check out their website for more information: Eva x Carola