T
o be honest we expected great things when we started working with Qiao Qiao and the ZHIWU design company. They managed to baffle us anyway.
ZHIWU is a design company, focusing on the optimized integration of creativity during the flat-knitting process and meeting the markets demands. During that, one variable to elevate creative thinking is the yarn. Using different yarns enables them to explore almost endless possibilities in knitted textures and garments. 
The results
Together with Qiao Qiao and the ZHIWU design company, we created an unisex garment made with our unique Naturetexx Plasma Technology: 
The unisex Merino Poncho was designed with long lasting wearability and comfort in mind. The entire body is made of a single fish scale pattern combined with a single side of floating threads, producing a square-shaped, lively texture with interesting visual effects. Both the shoulder and the cuff ribbings are knitted in one piece, while the four flat plackets extend to the edge of the hat. The buttons are made of resin with a finely detailed texture perfectly complimenting the undyed natural look of the garment.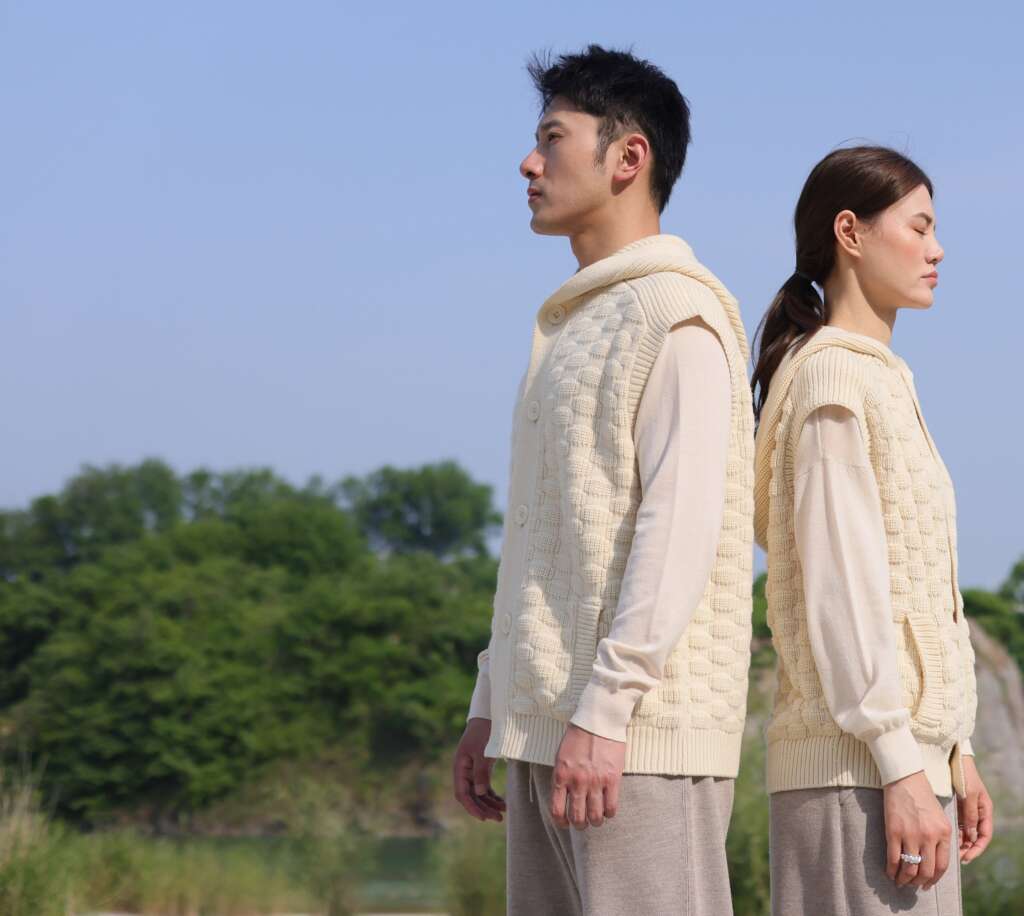 Benefits
The Naturetexx Plasma treatment reveals a more detailed feel
Anti-shrinkage function
Retains the warmth
Natural and biodegradable
Good pilling performance due to the yarn 'Genziana'
We hope you enjoyed reading about our collaboration. Check out ZHIWU's website for more information: ZHIWU